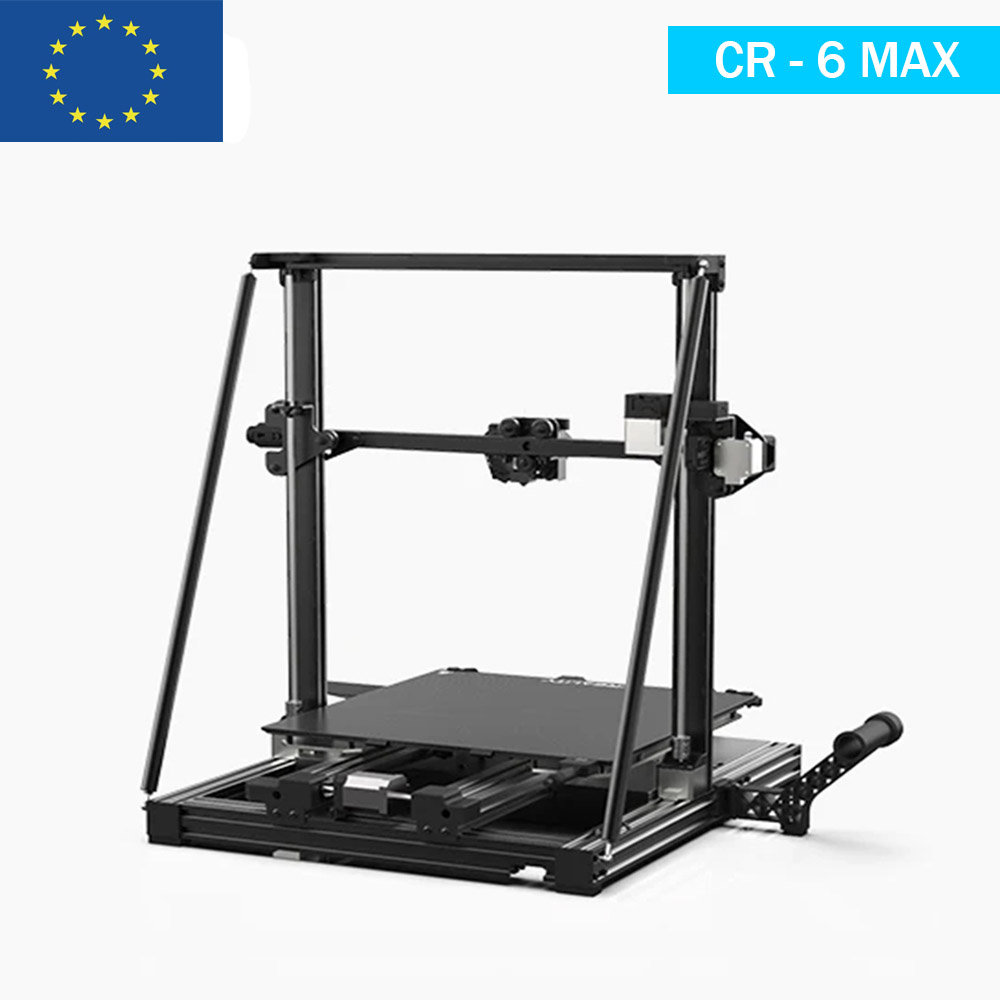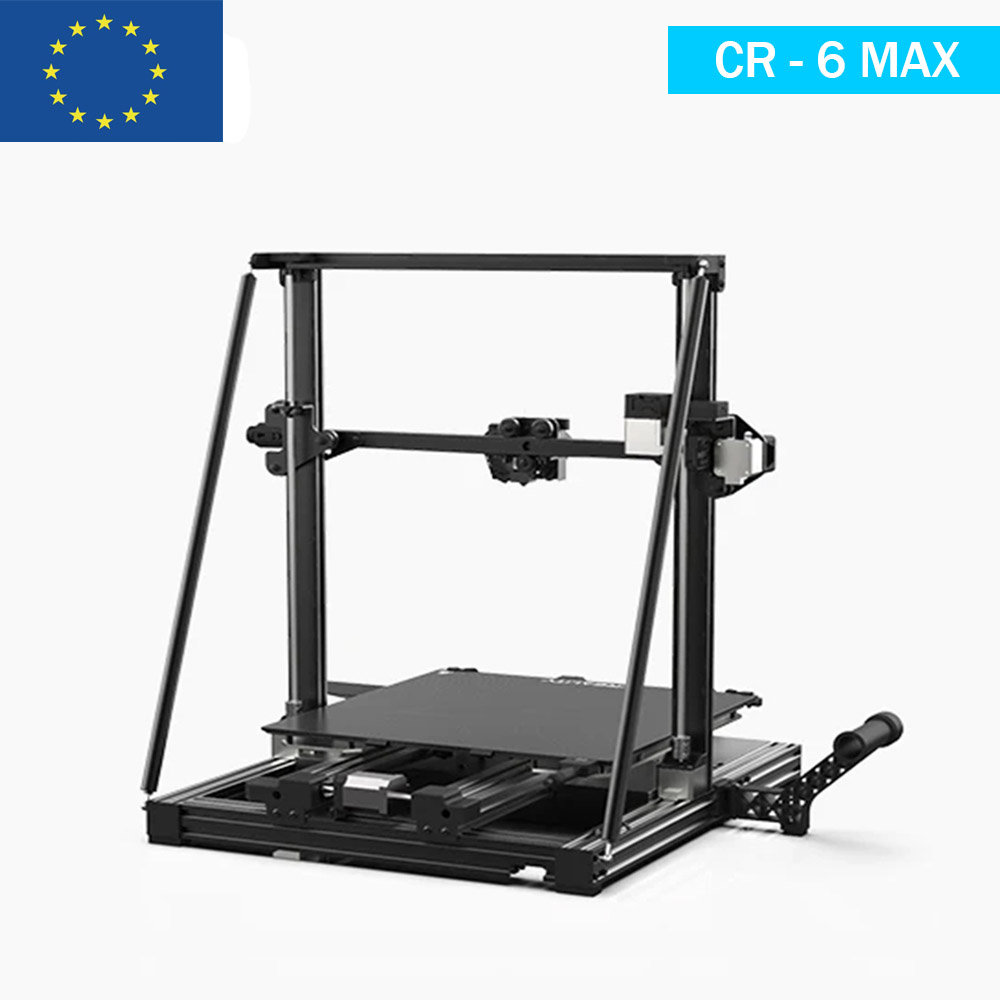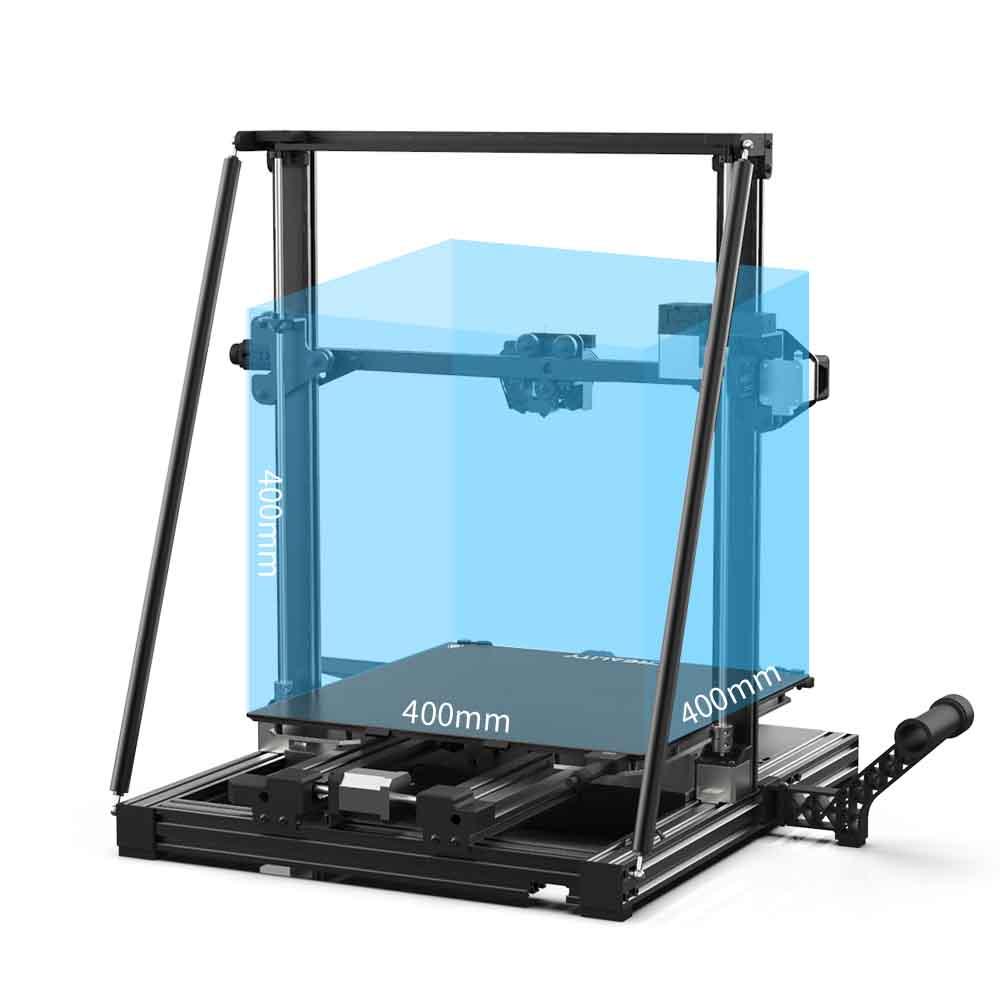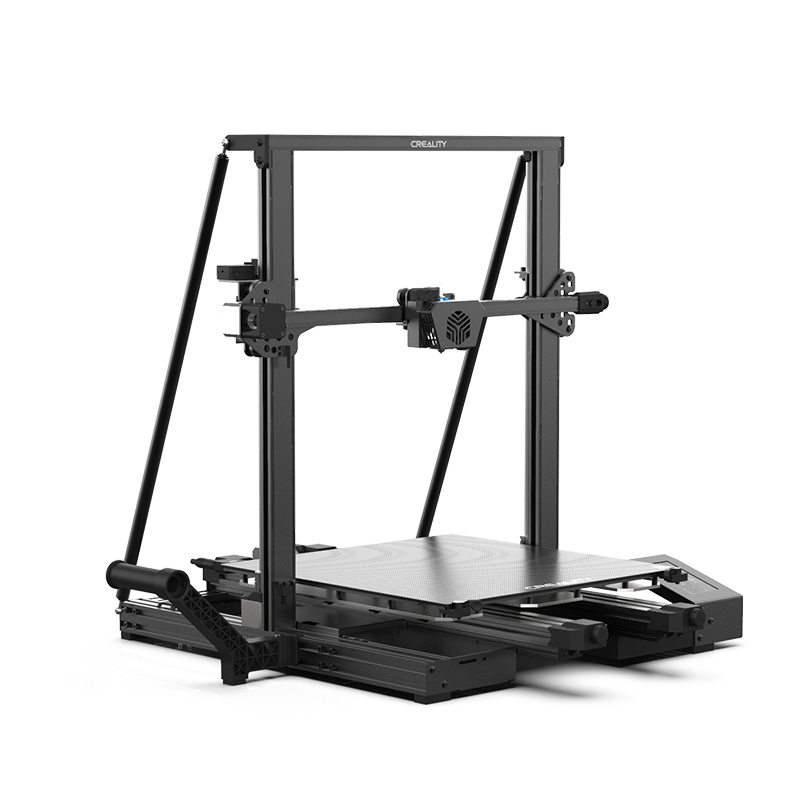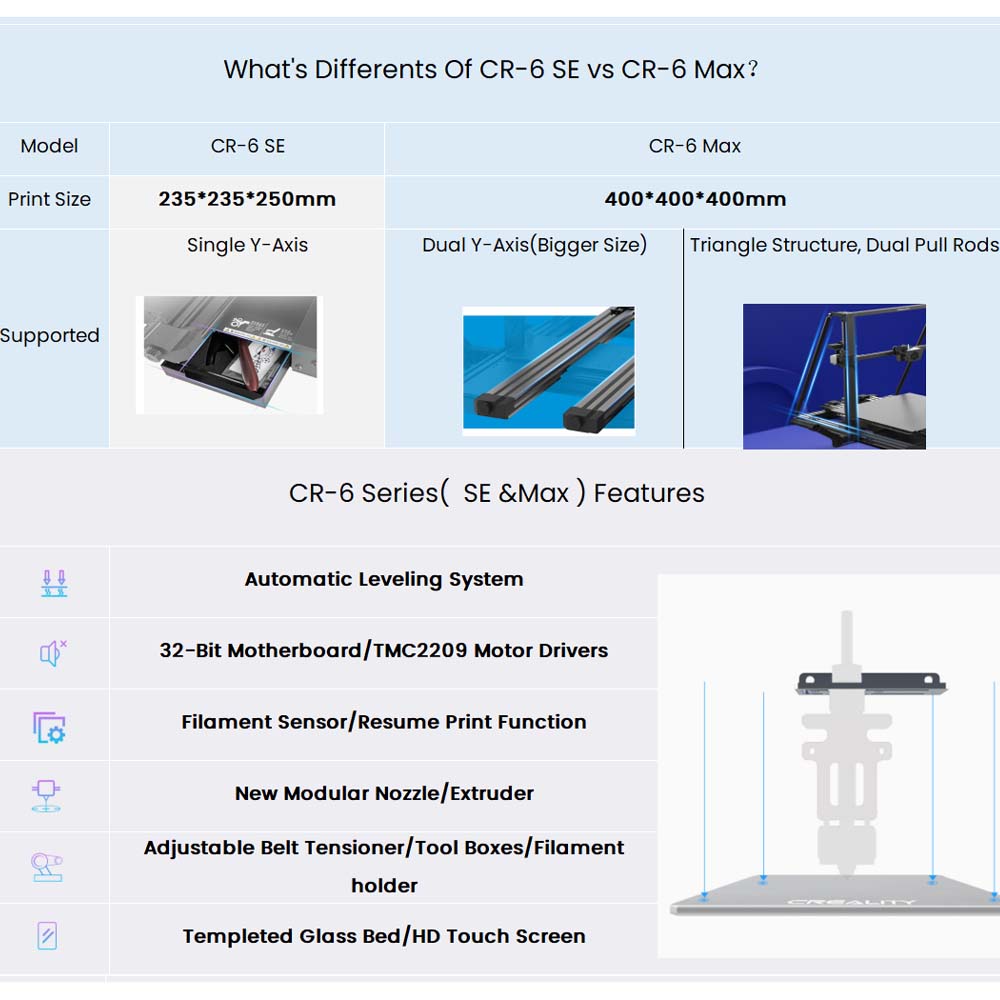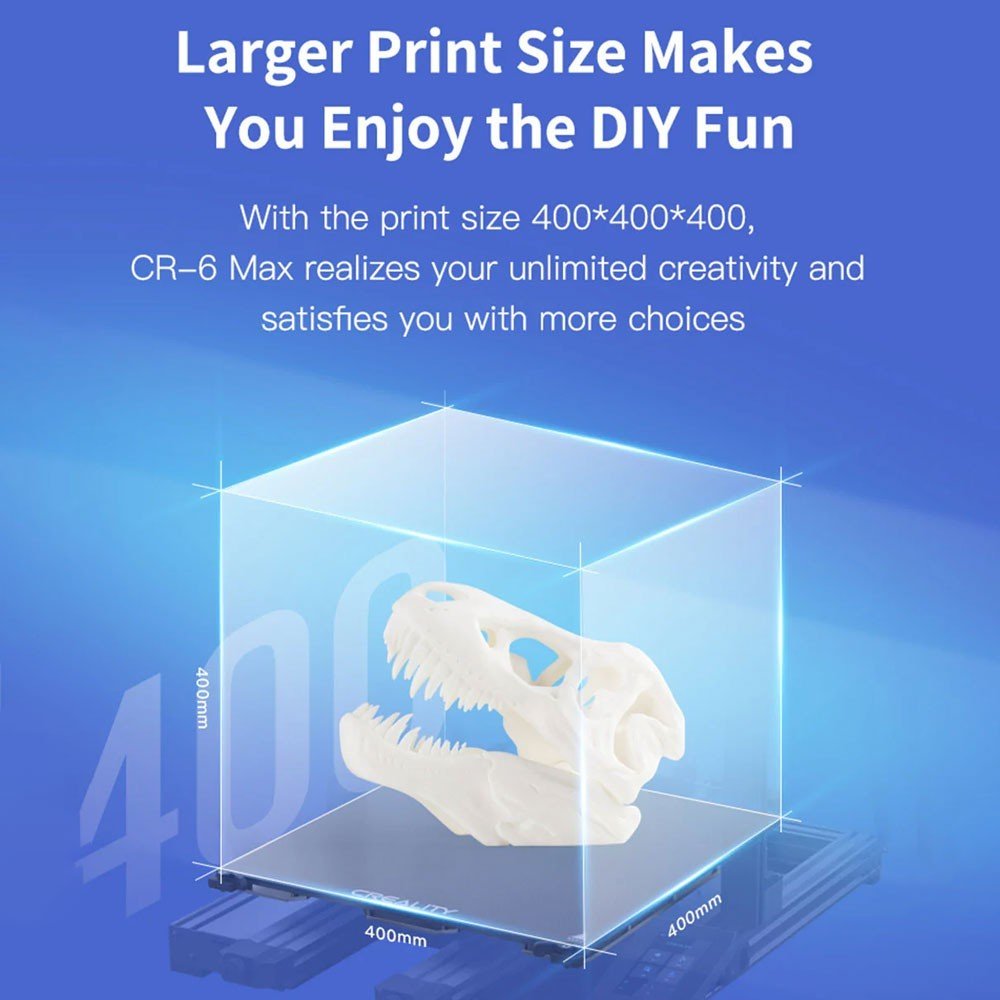 CR-6 Max: Auto Levelling | Touch Screen | 400x400x400mm
Model-2

Please select product butes before purchasing~~
Ship to
It is expected to arrive within and will cost
€
EUR
to ship
This item can't be shipped to this Country/Region
Bundles
${ meal.bage }
${ meal.title }
${ meal.skus }
${ sku.name }:
${ skuVal }
People who bought this item also bought
CR-6 MAX FDM 3D Printer Features
The CR-6 Max is based on the innovative CR-6 SE with its many practical features. However, with an installation space of 400 x 400 x 400 mm, the CR-6 Max is also able to print very large objects.
Modular hotend : The CR-6 Max has a newly developed hot-end design and simplifies the exchange of individual components. The hotend also has improved heat dissipation and flow to improve printing precision.
Photoelectric filament sensor: The new sensor ensures that the print is paused if the filament runs out or breaks. After adding a new filament, you can simply continue printing. The photoelectric sensor significantly increases the success rate of your prints.
Intelligent auto-levelling: The latest innovation from Creality, so that you rarely or never have to level the platform yourself. A well-levelled platform significantly increases print quality and at the same time reduces the number of misprints.
32-Bit Motherboard: The CR-6 SE reached one of its stretch goals on Kickstarter, meaning that both the SE and the Max will be delivered with a 32-bit motherboard for enhanced performance.
- How does CR-6 auto leveling work?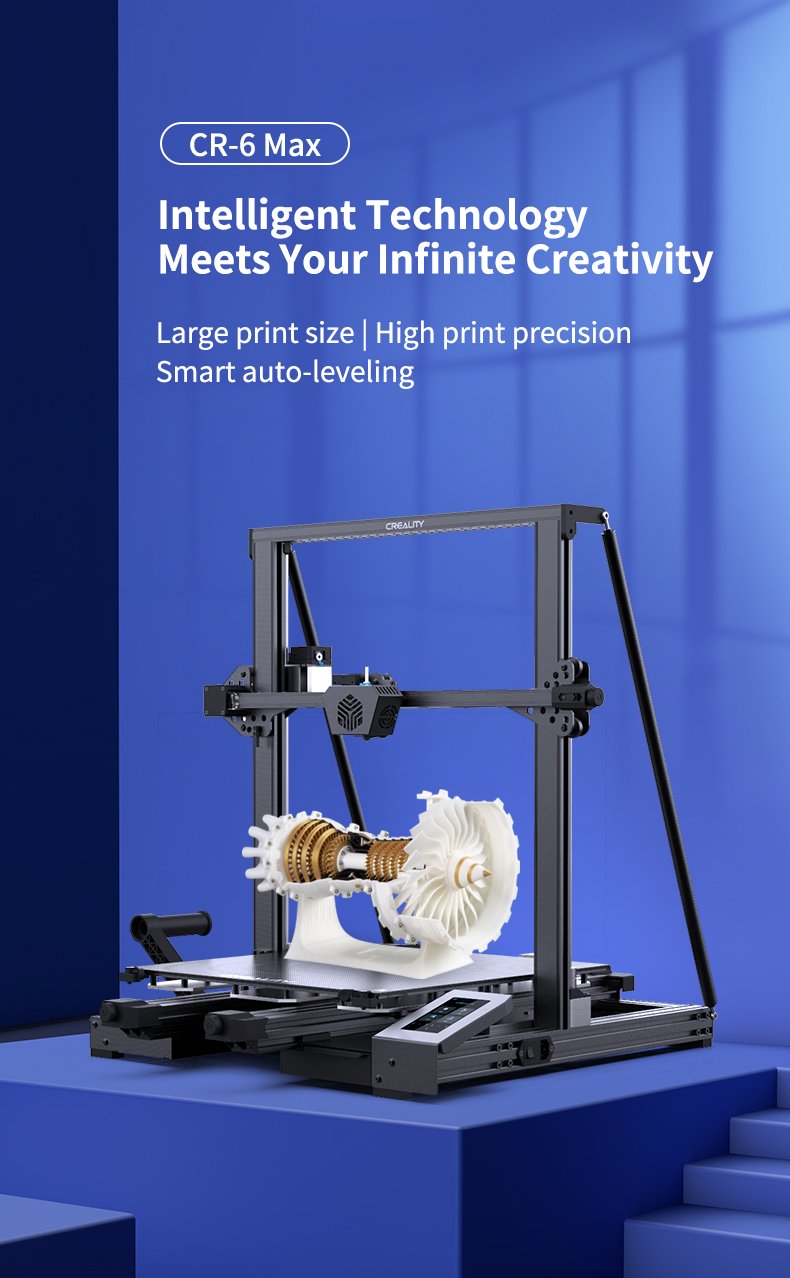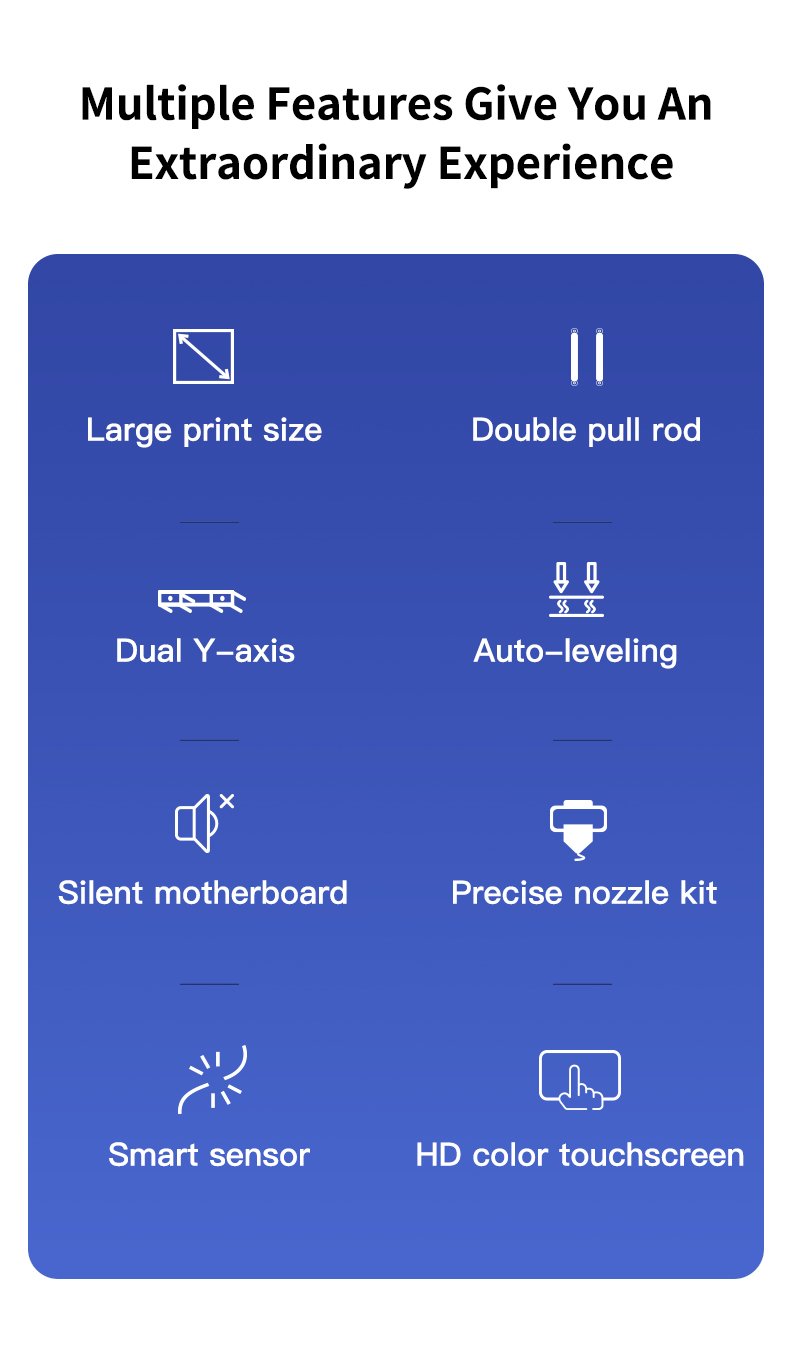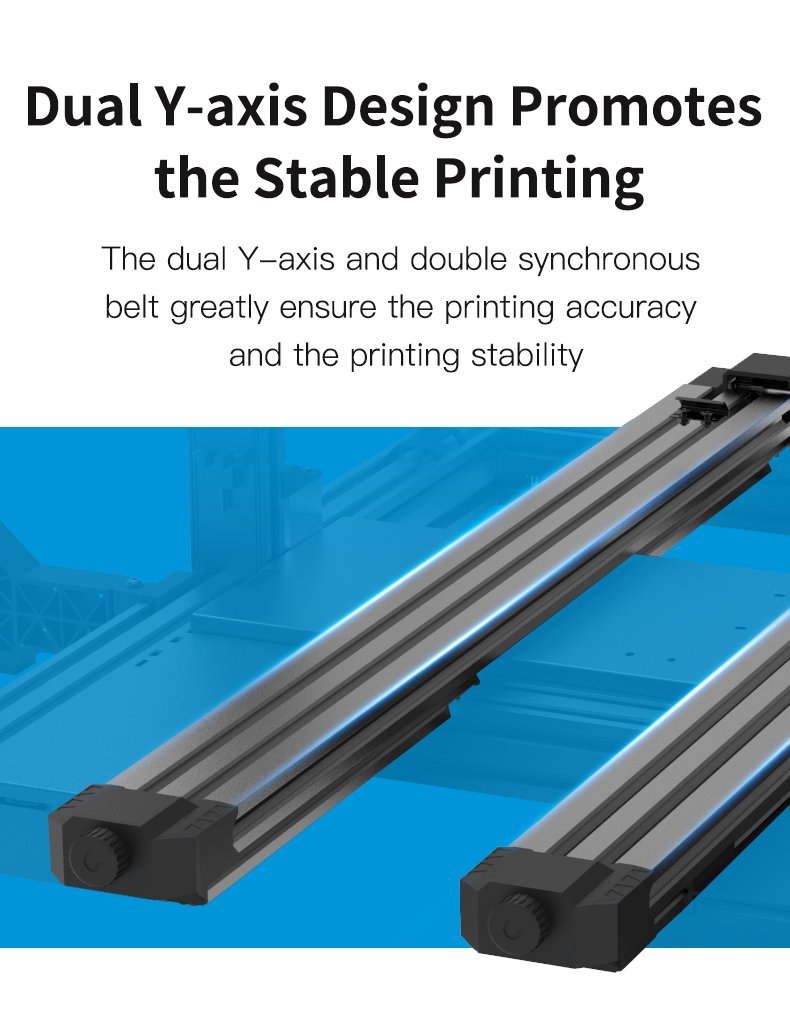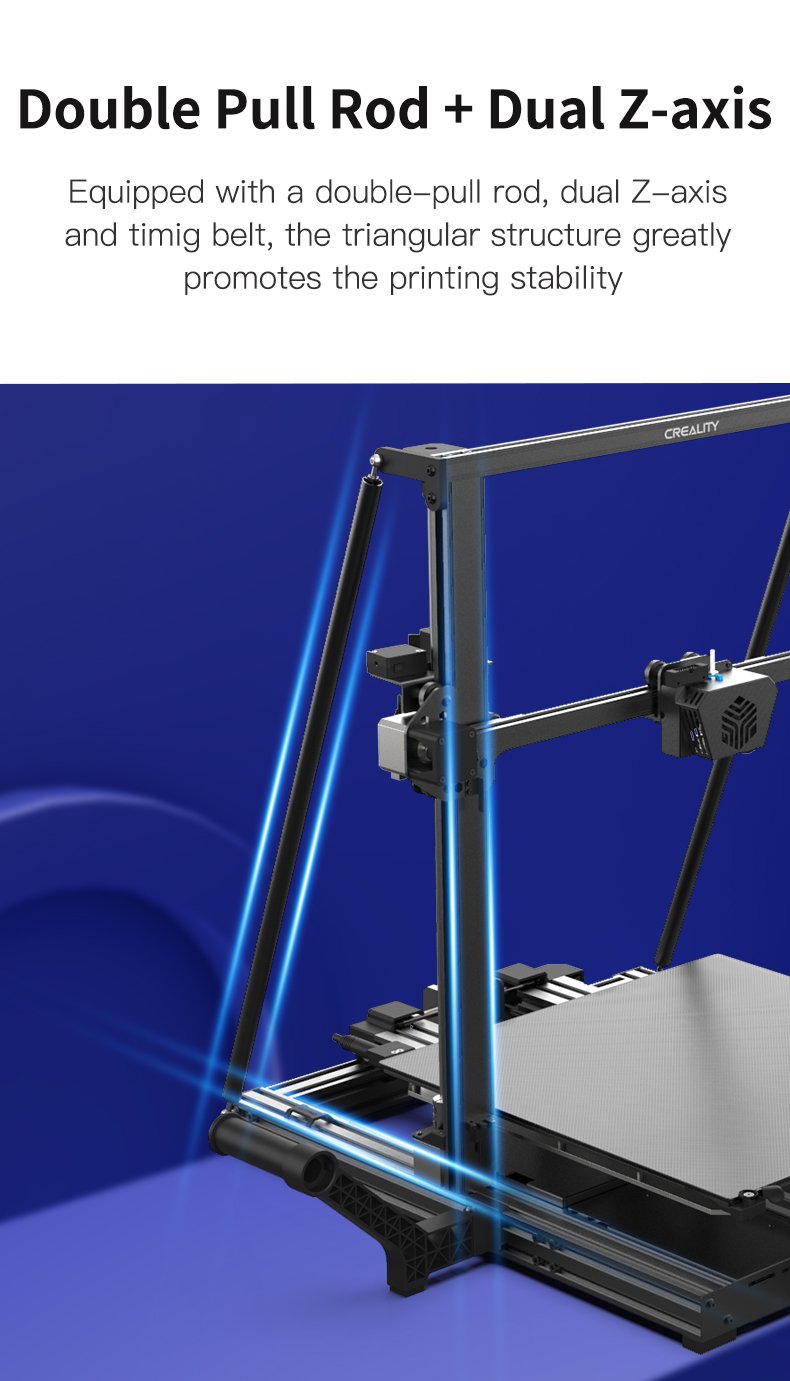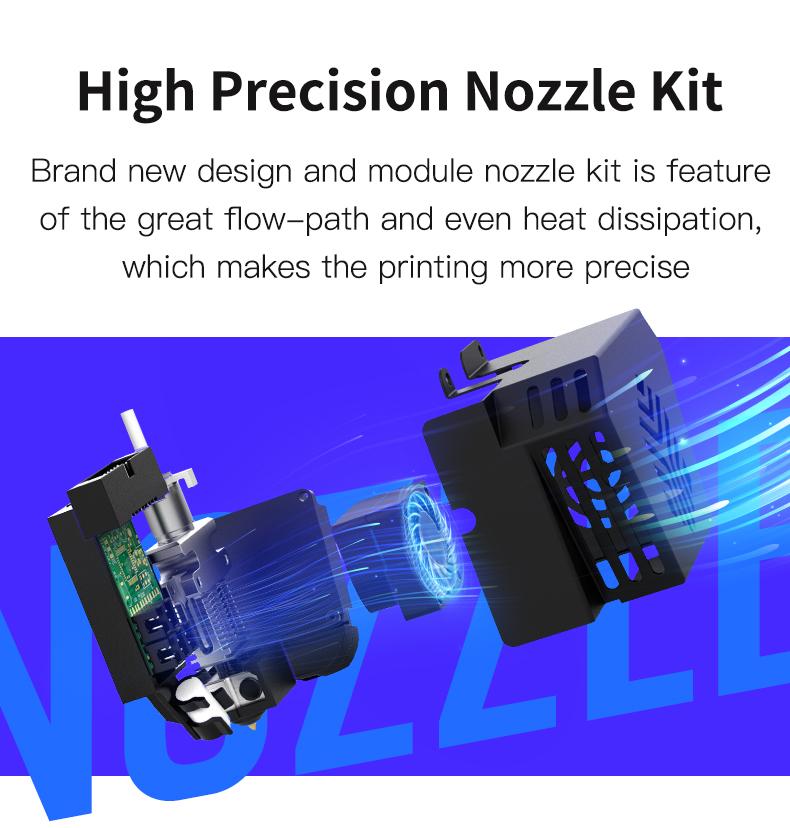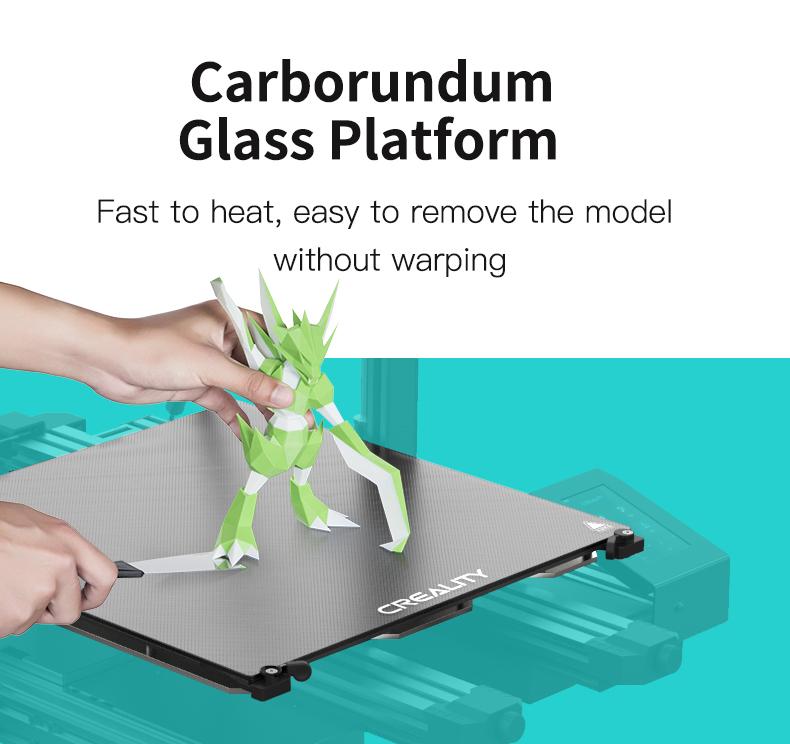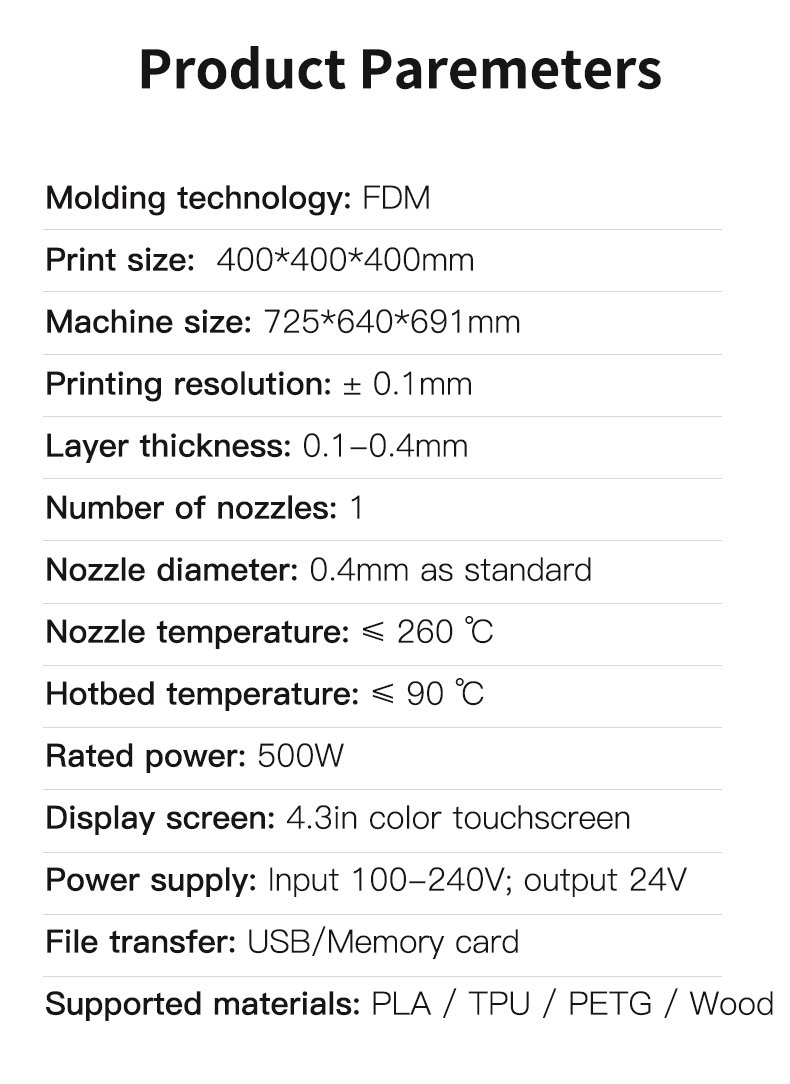 Customer Reviews
Write A Review
Ask A Question
Reviews (0)
Questions (0)