Ender-5 S1 3D Printer High-Temperature High-Speed Printing Upgrade
2023-02-22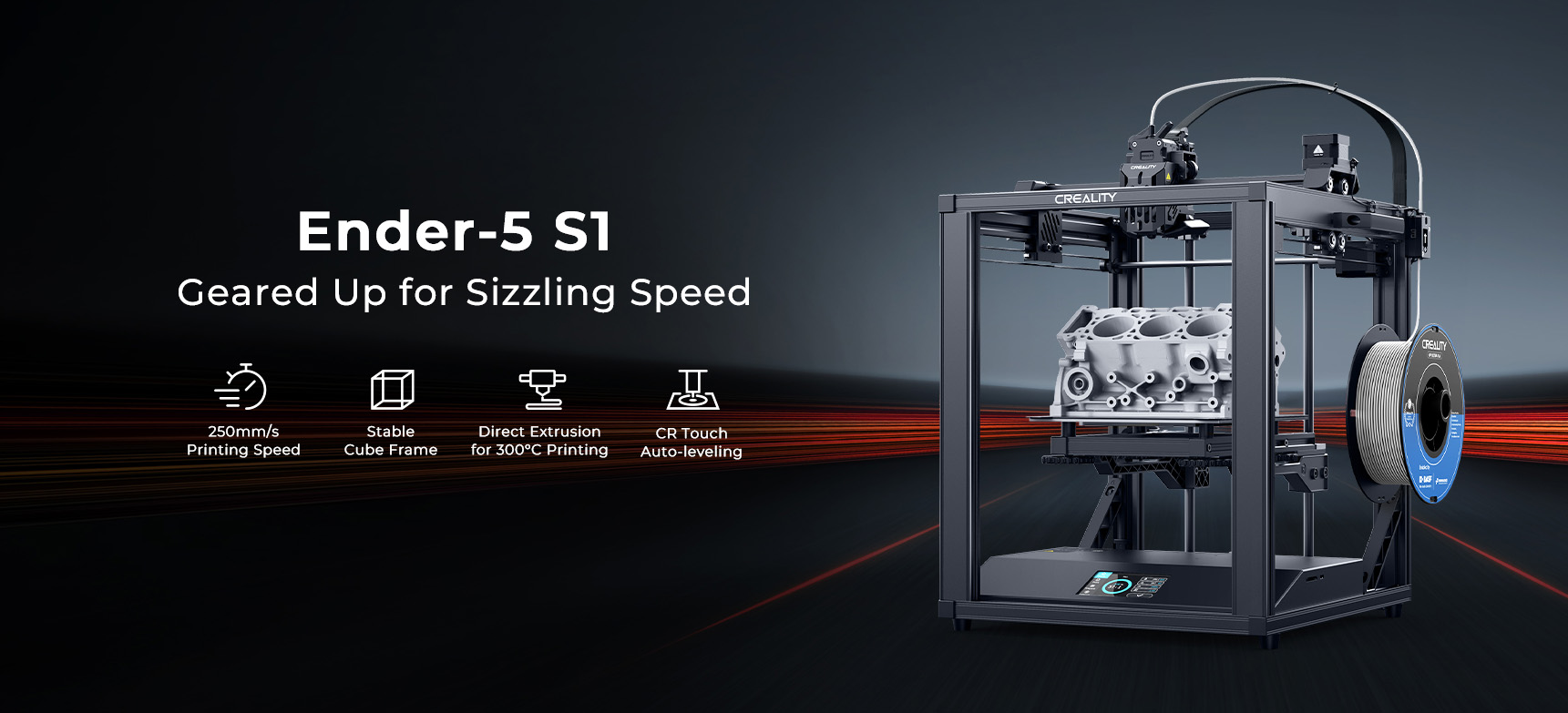 In 2023, Creality, the global 3D printing pioneer, announces the launch of the Ender-5 S1, the latest version of its best-selling Ender frame-based printer series, following the Ender-5 series.
This printer, with an upgraded motion system, enables high-speed and high-temperature printing, reaching acceleration speeds of 2000mm/s² and print speeds of up to 250mm/s, with high-temperature printing of up to 300 °C.
The Ender-5 S1 is constructed with a rugged all-metal cube frame in classic Cartesian construction for beauty and stability. Two Z-axis 12mm linear axes and two contoured corner spacers further enhance stability, and each X/Y/Z axis of the Ender-5 S1 is driven by powerful, high-precision stepper motors, providing strong productivity throughout the printing process. There is also an integrated steel drive shaft to connect and synchronize the two Y-axis belts, which greatly improves durability and accuracy while maintaining high print speeds.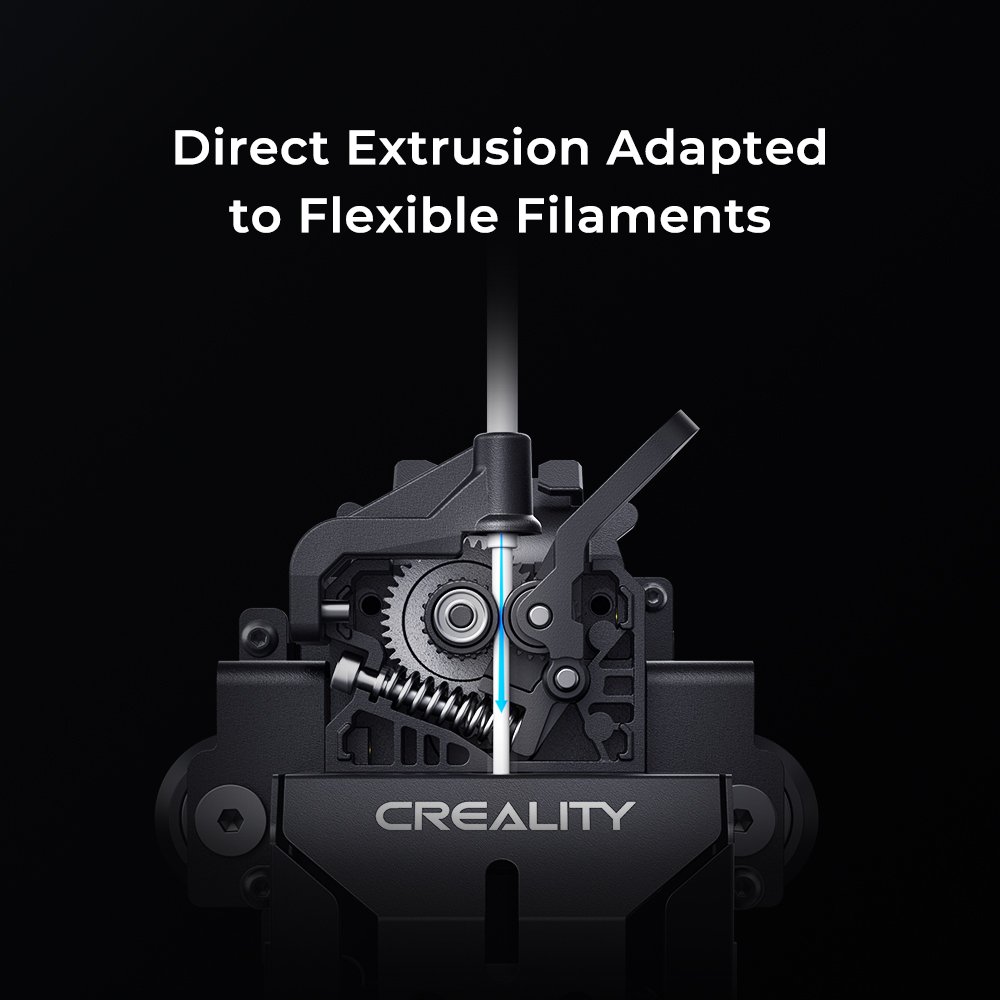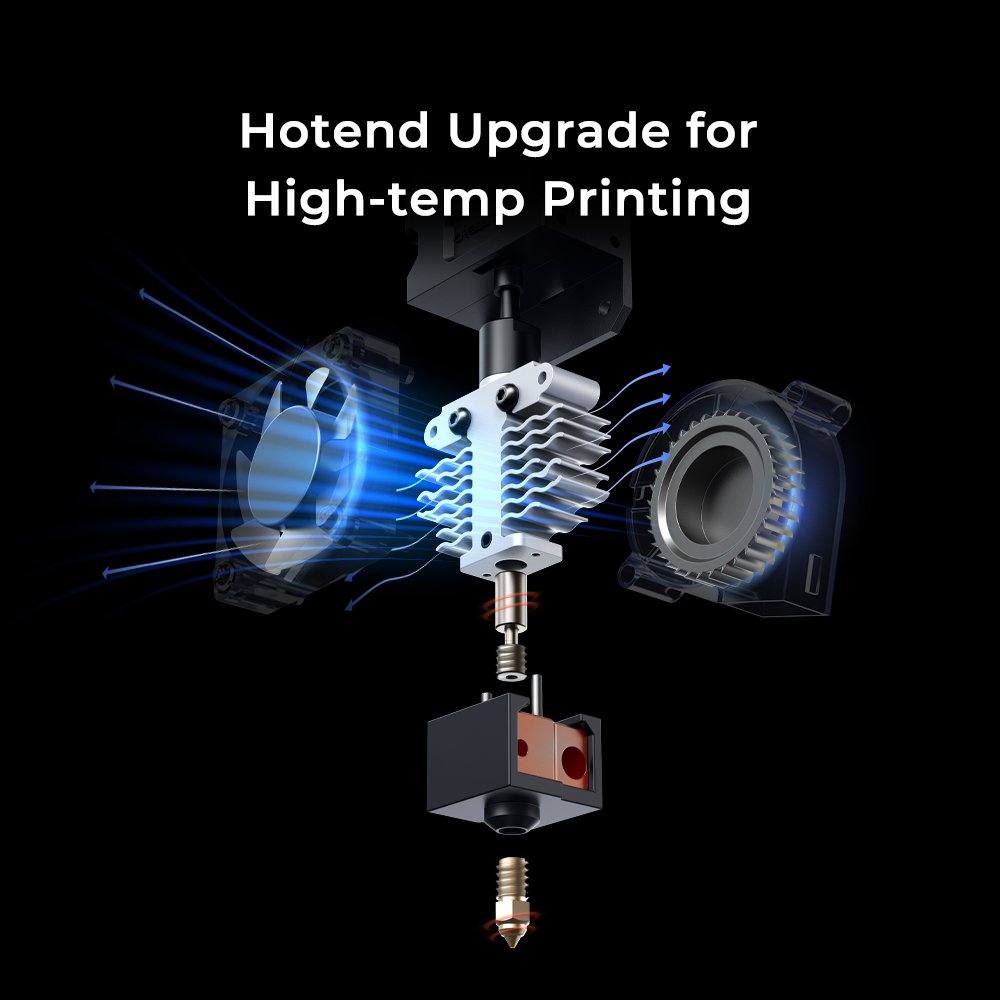 Expert-level calibration quickly levels the bed with CR Touch auto-leveling and auxiliary leveling or offsets the Z-axis height with 0.01 mm accuracy.
The all-metal "Sprite" direct extruder, adapted to direct extrusion technology for flexible filaments, features a dual gear with a 1:3.5 gear ratio. It delivers a strong and uniform 80N extrusion force.
Hotend Upgrade for High-temp Printing, Titanium alloy heat protection layer. Low thermal conductivity to block thermal creep. Capable of taming up to 300°C. Corrugated heat sink: 2.5 times the surface area, fast air cooling by a silent axial fan for heat dissipation.
Large melting chamber: 50 mm³ melting chamber surrounded by a large heating block of 4000 mm³.

4.3" de Touch Screen User Interface, 4.3" touch screen with a wide viewing angle, responsive, and a tabbed user interface. A temperature PID control page has also been added for easy adjustment.
Adhesive and bendable PC build surface, the PC spring steel sheet has two notches and a magnetic base for quick installation. The frosted PC surface is adhesive to the model. After printing, the model can be removed immediately with a little bending.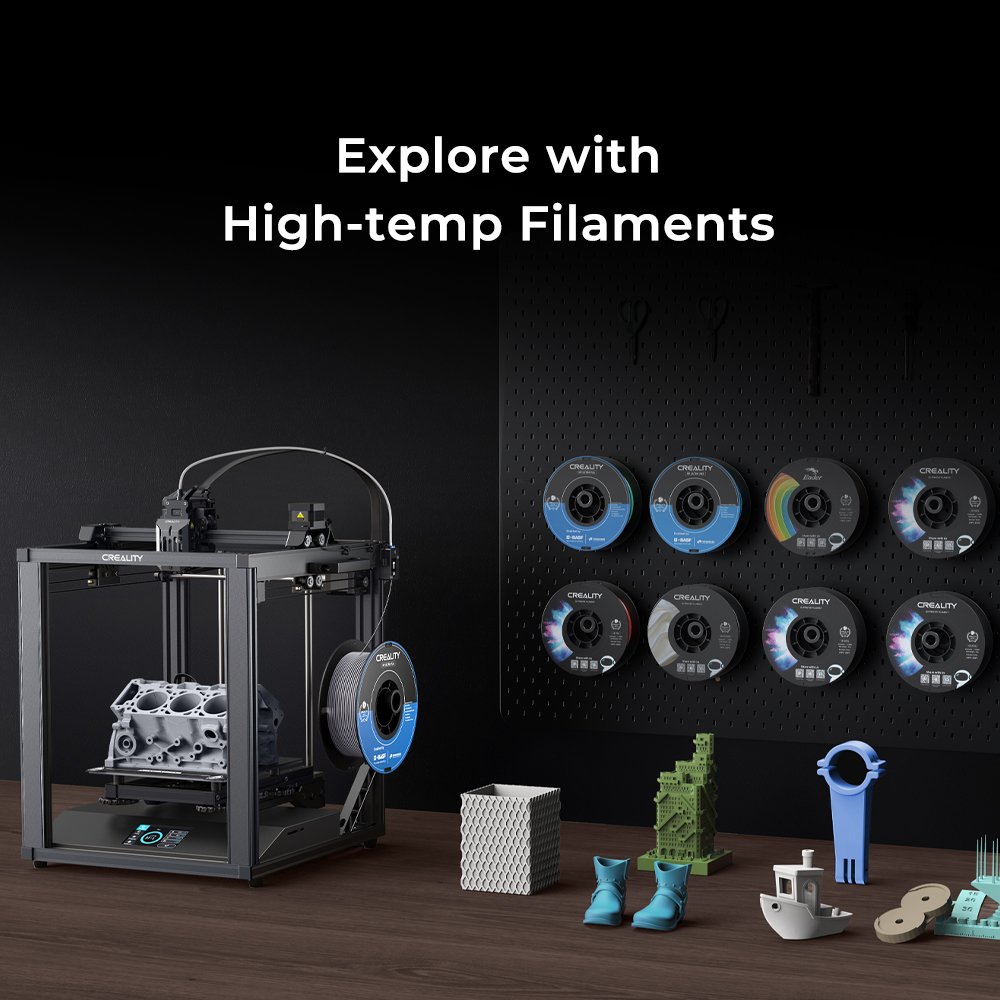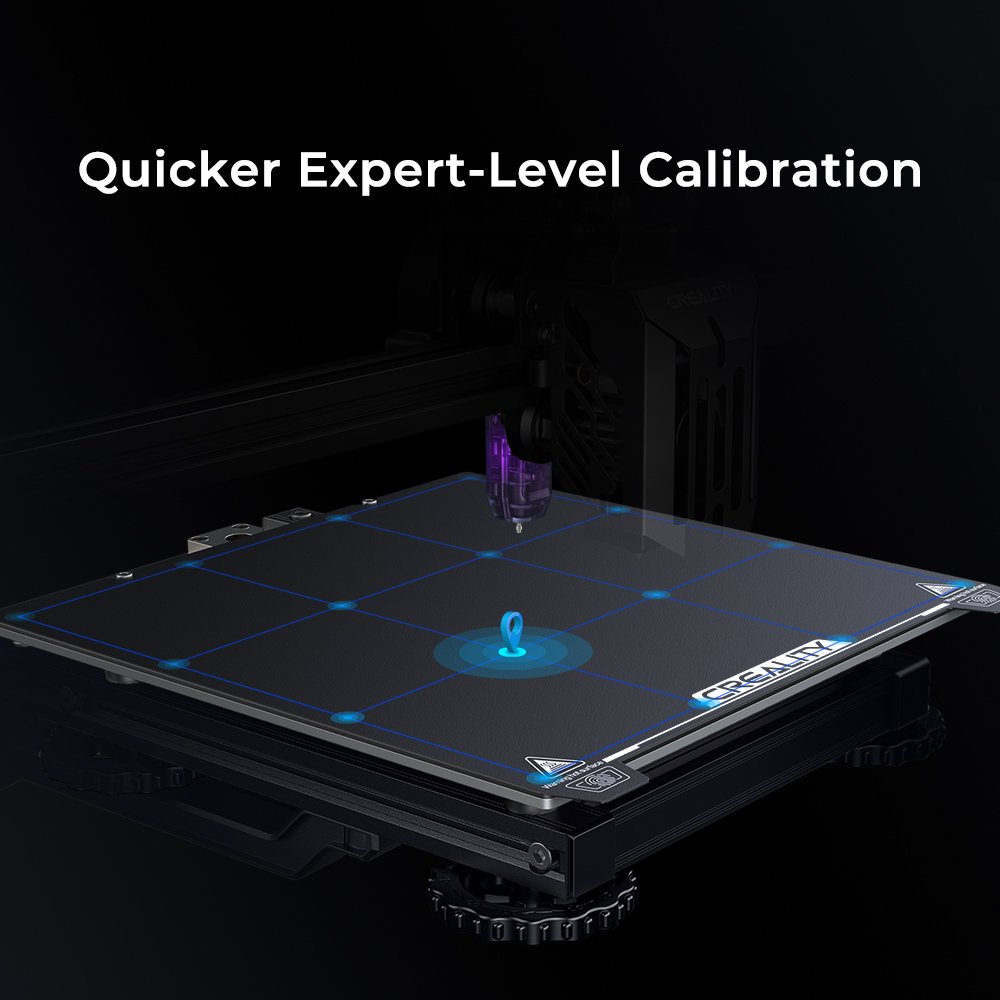 Out of the box, you can assemble the 3D printer in just 10 minutes for fast printing, reducing your time and effort.
This is the core new product of Creality this year, you can't miss it.
Leam More: https://www.creality3dofficial.eu/products/ender-5-s1-3d-printer