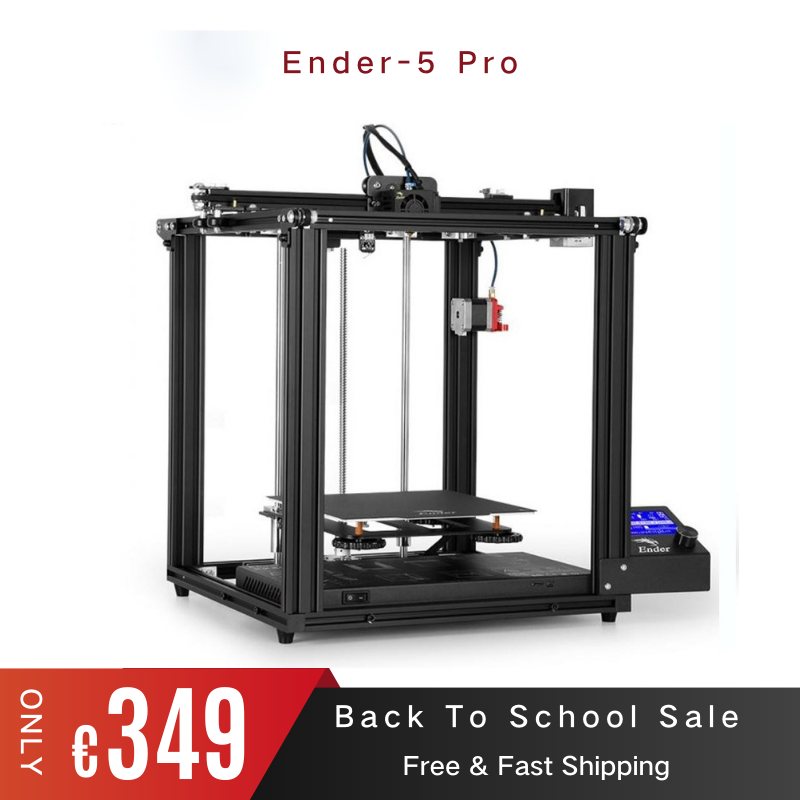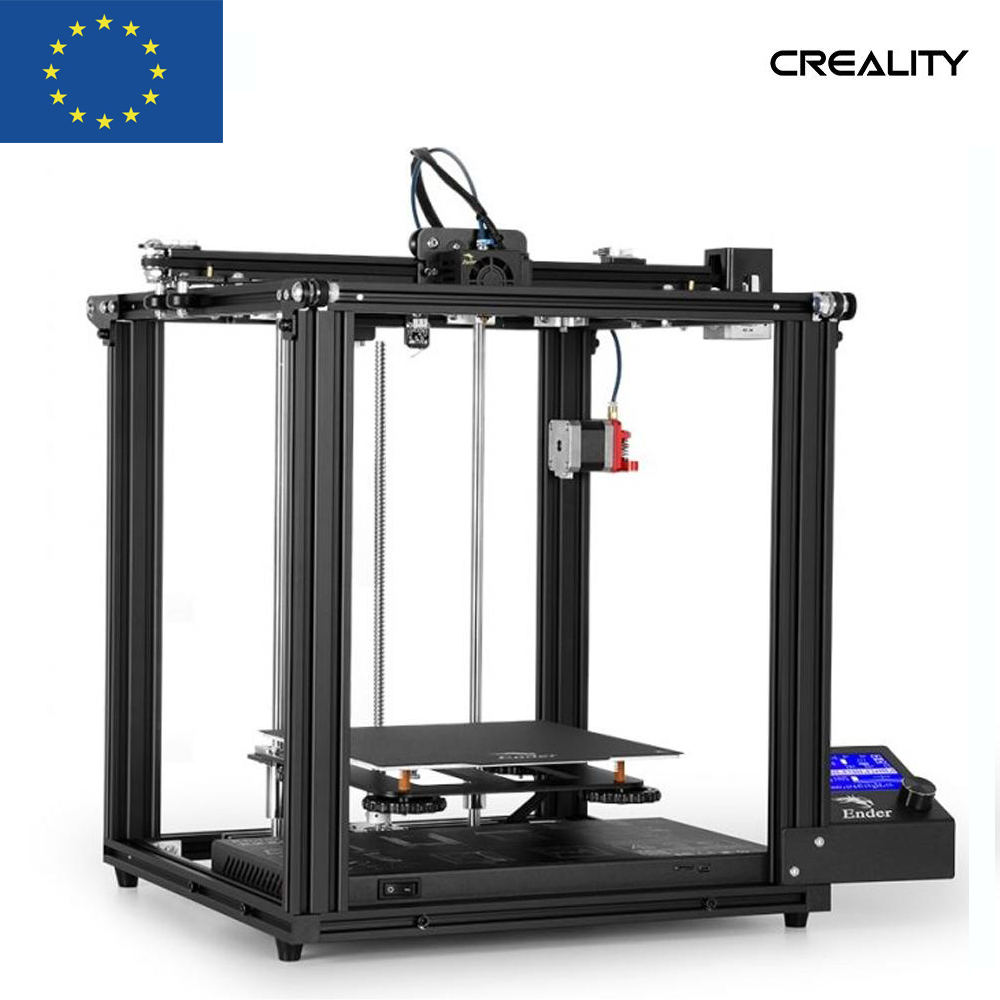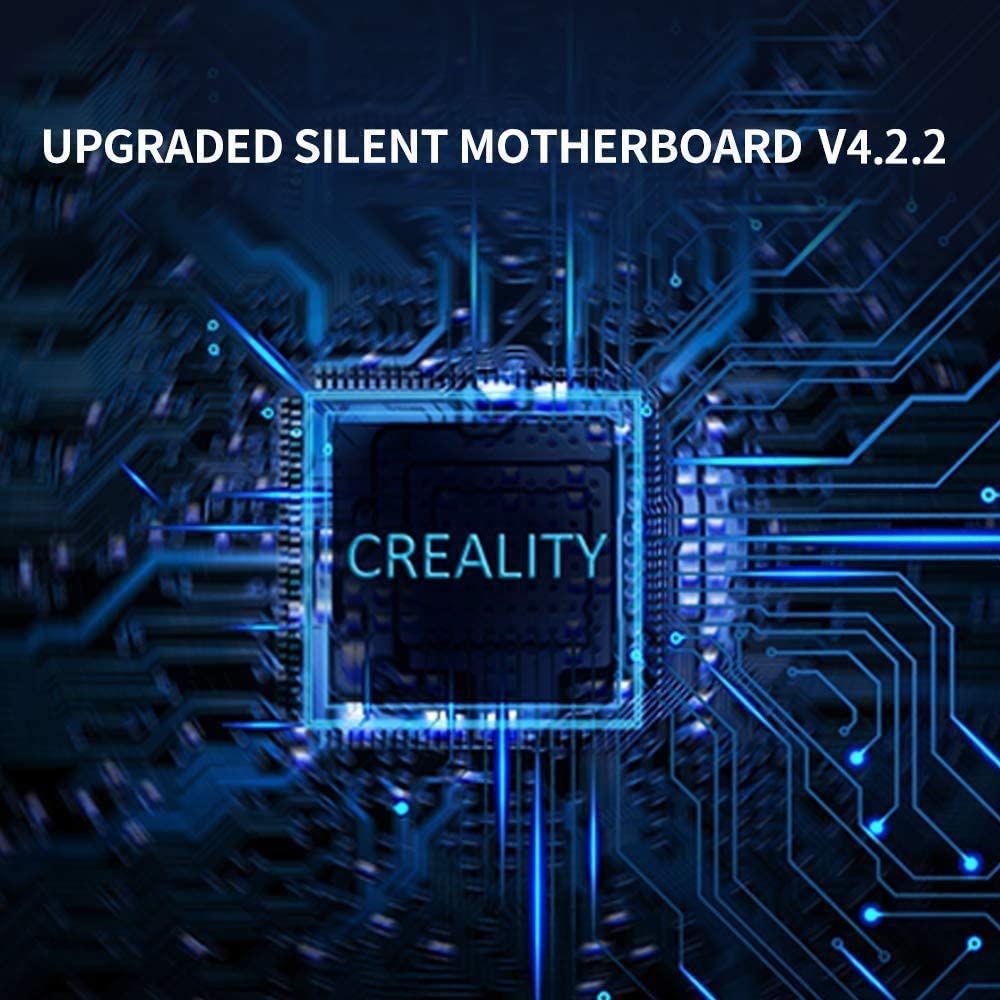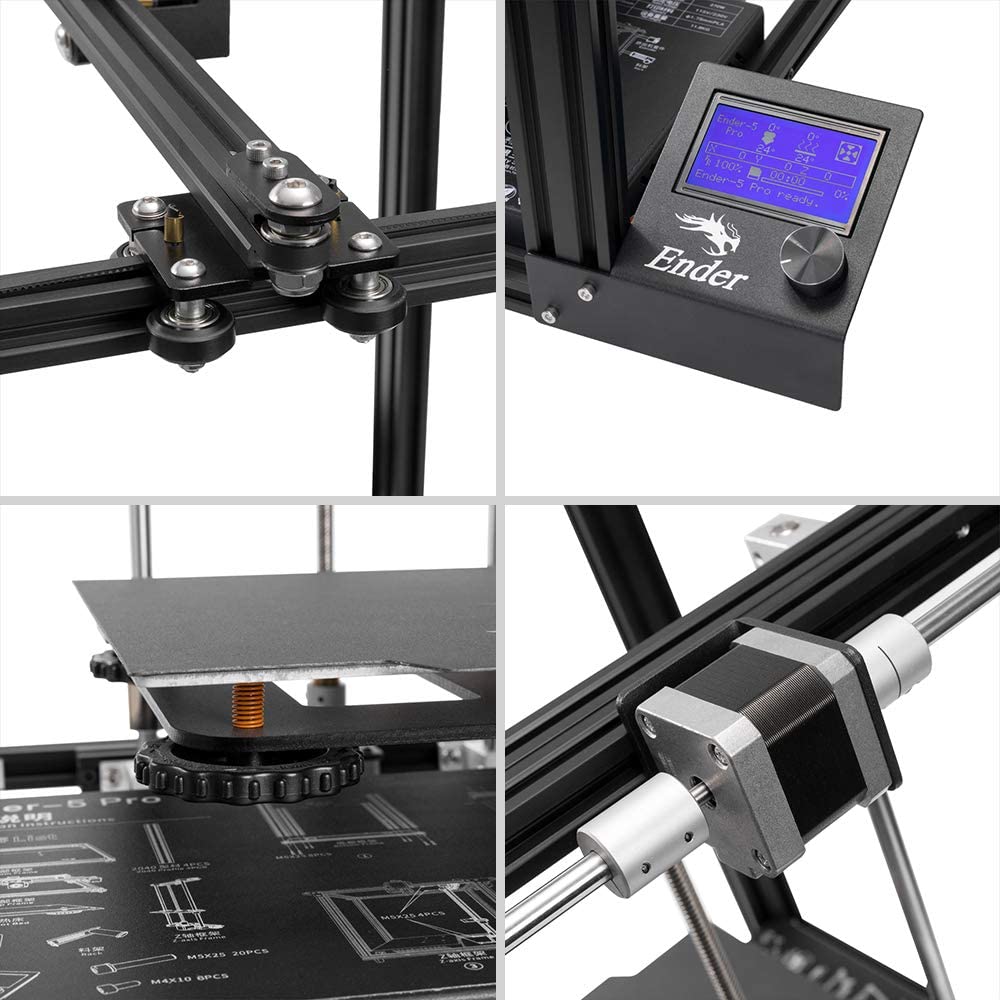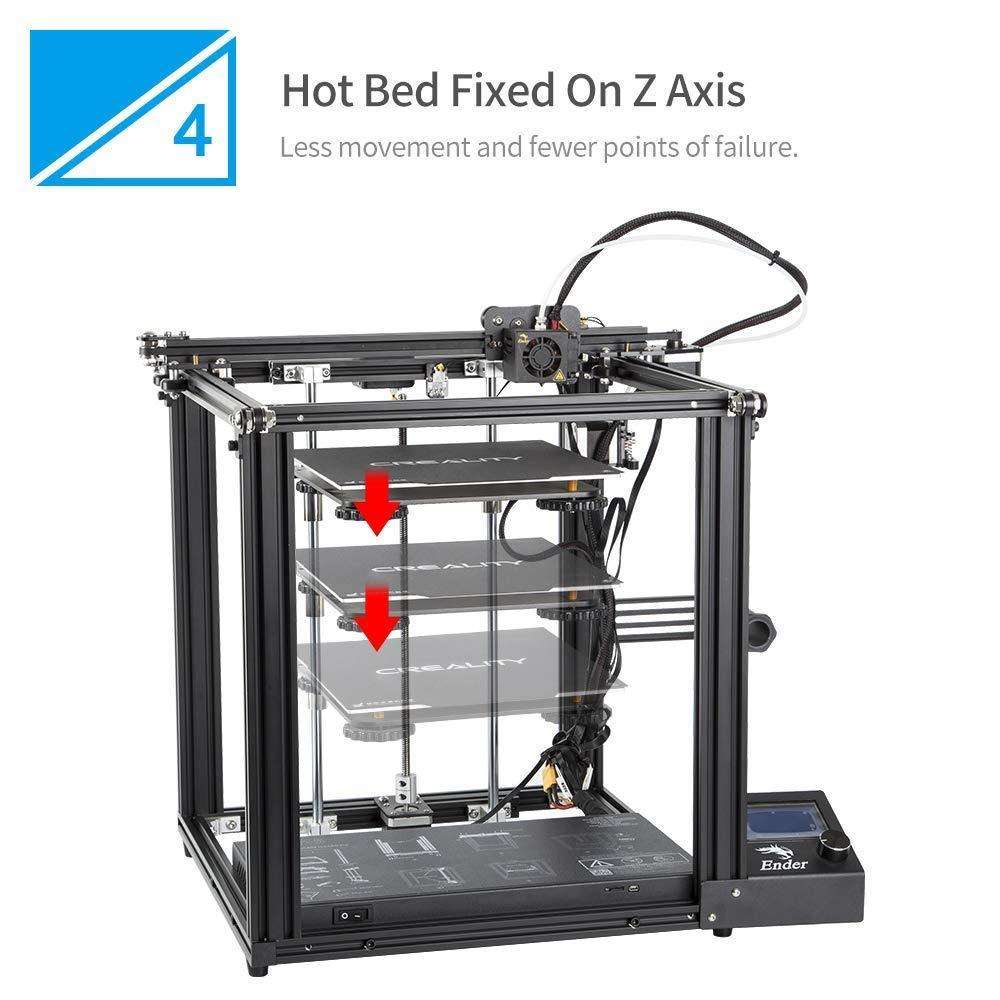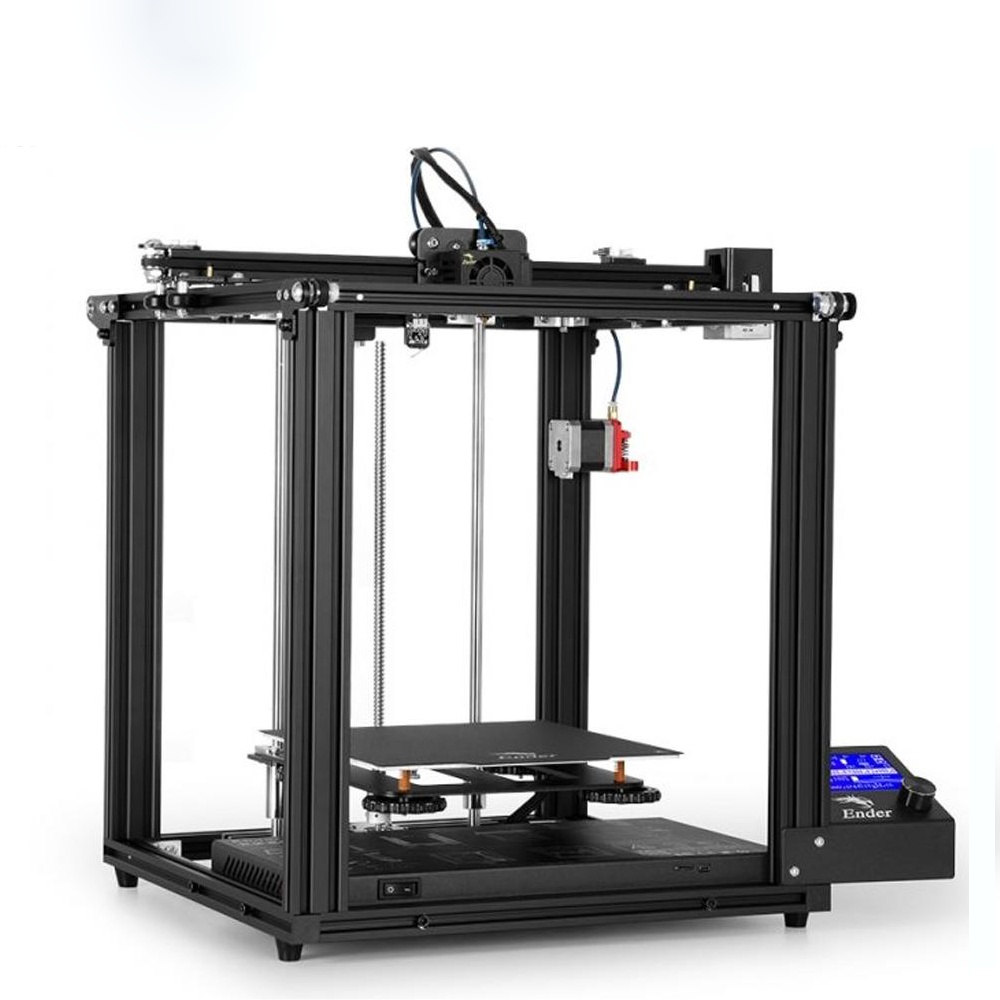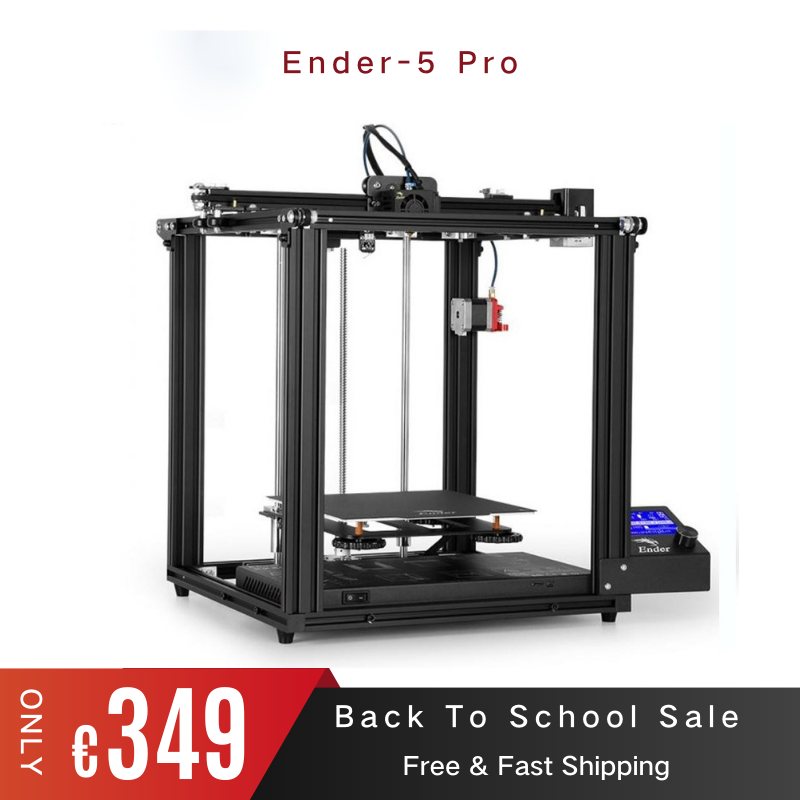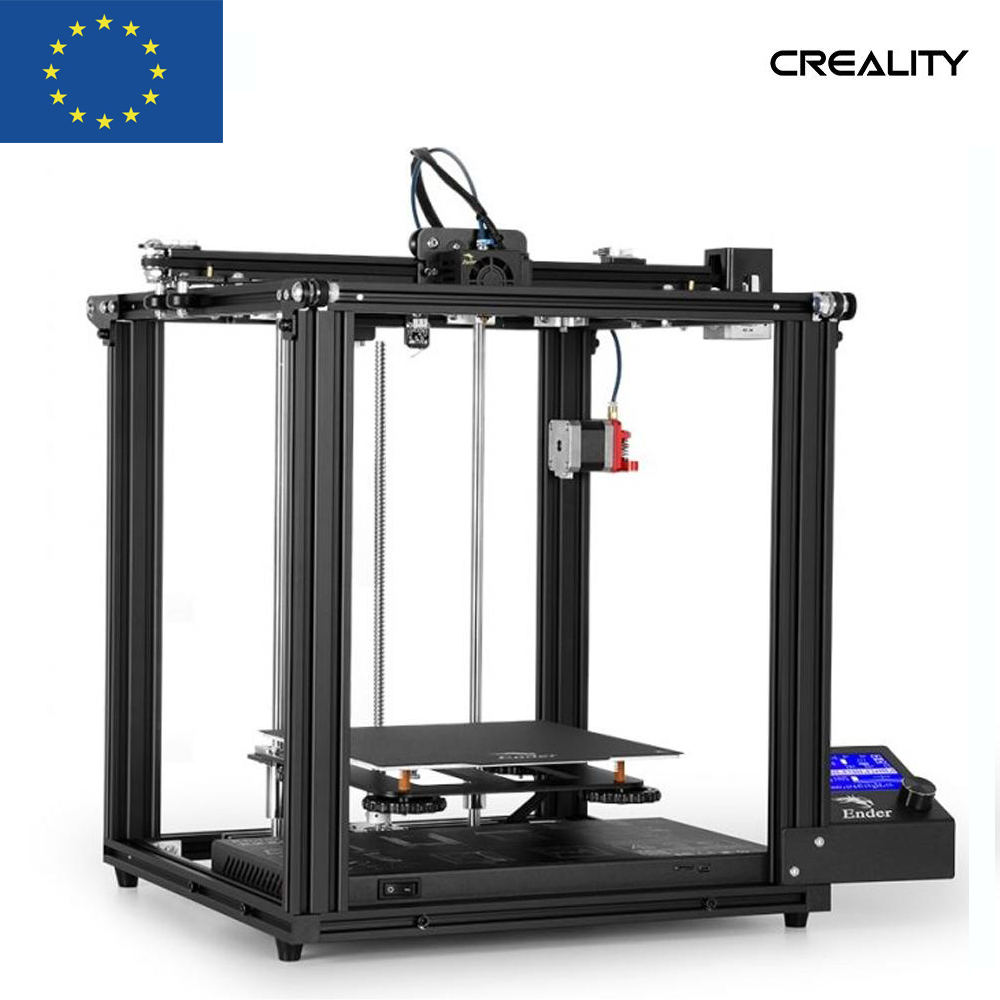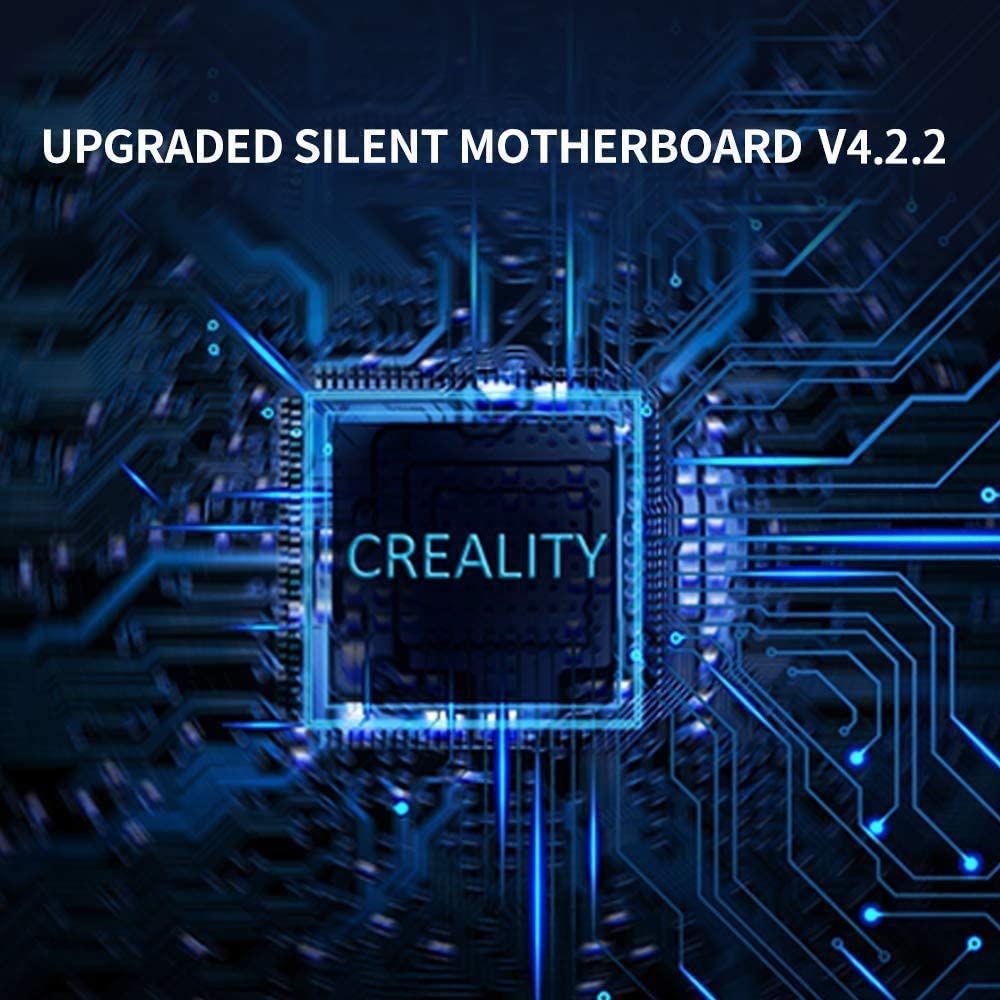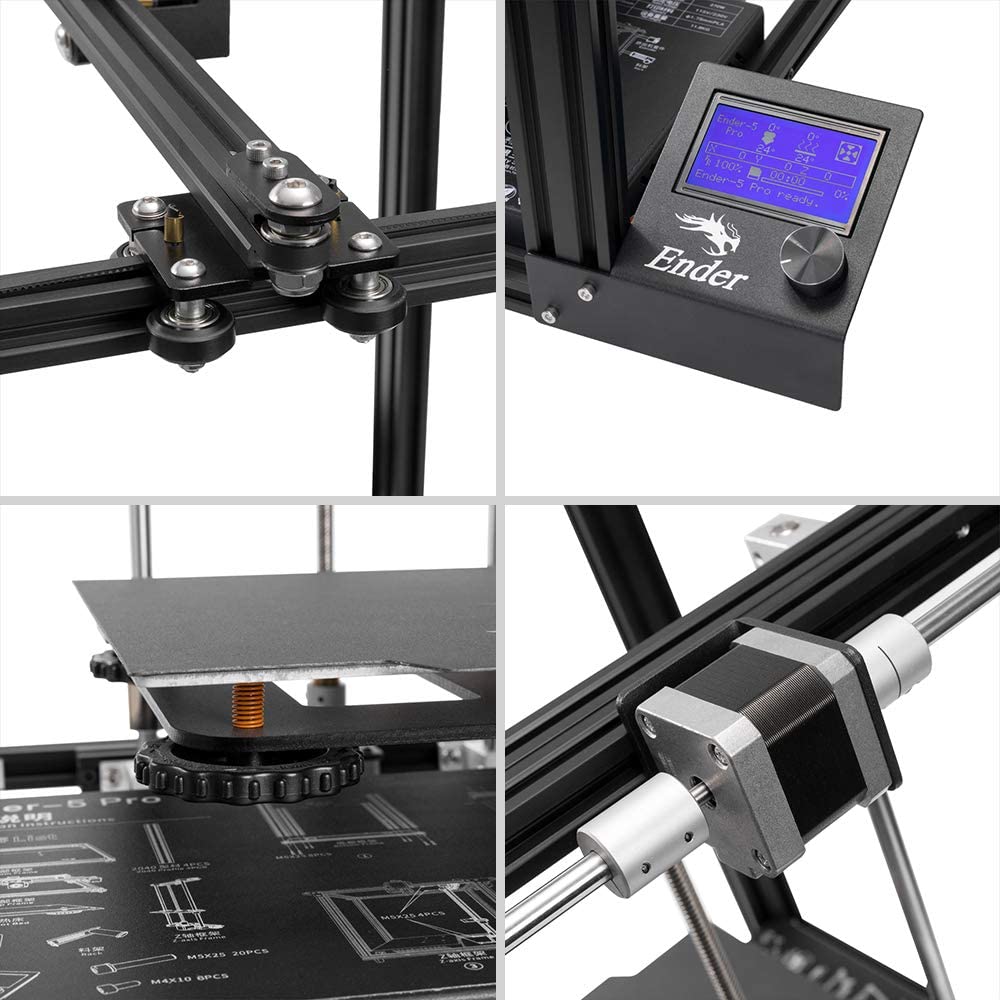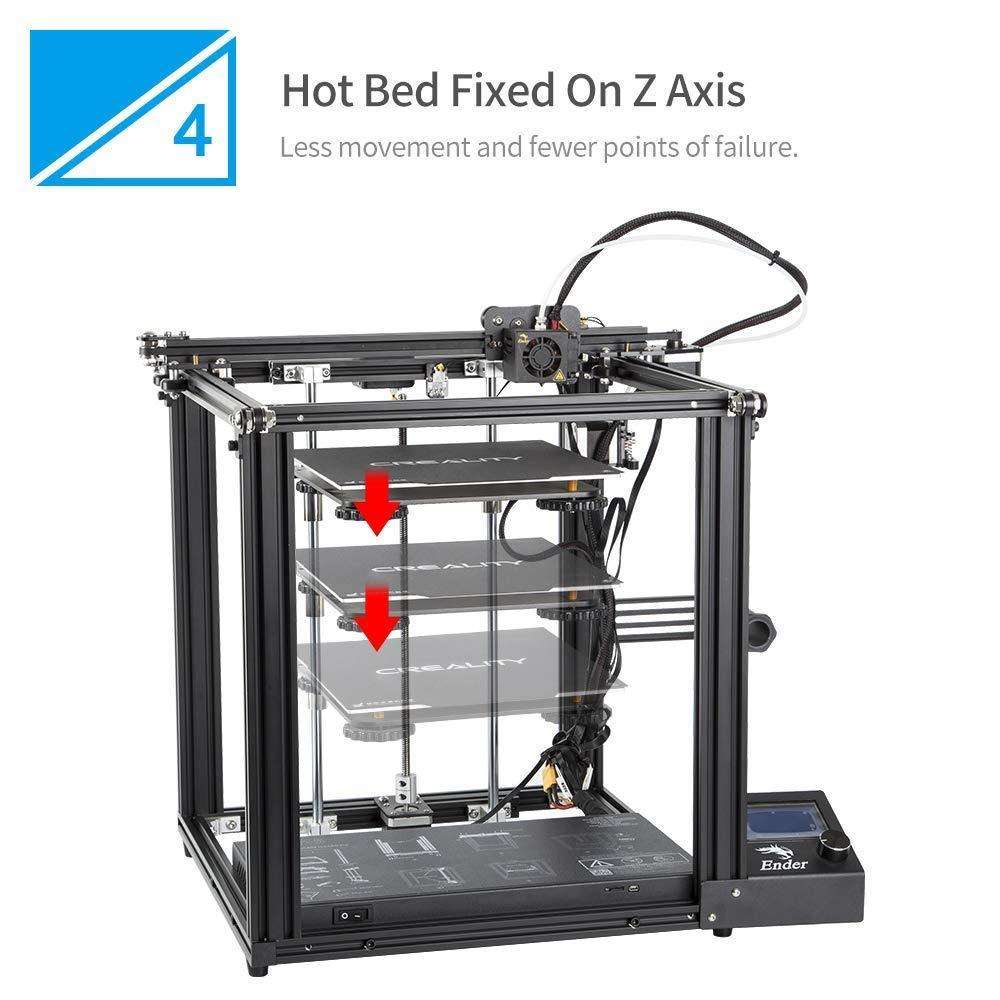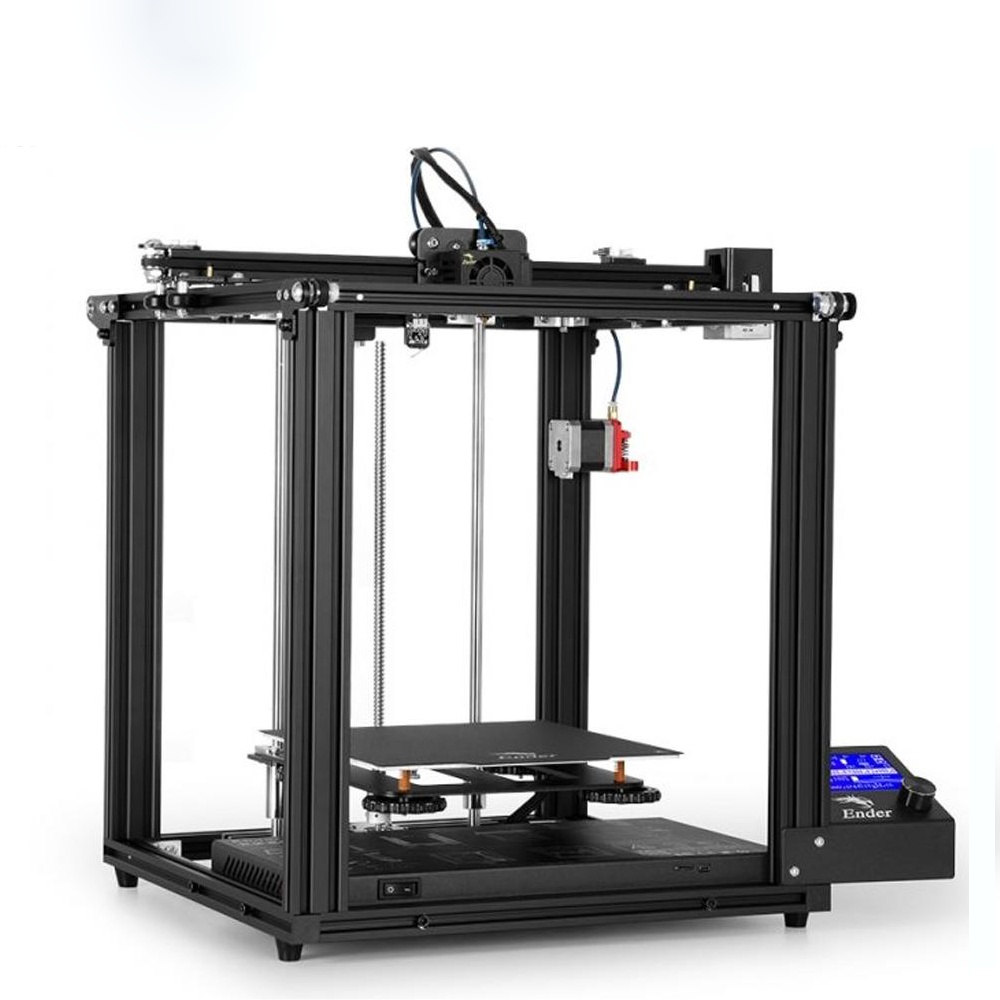 Ender 5 Pro 3D Printer Silent Board Pre-installed
V4.2.2 silent Mainboard with TMC2208 drivers | 220x220x300 | Double Y-axis; NOTE: Printers and parts are usually shipped separately
€
349.00
EUR
€
399.00
EUR
Fast & Free Shipping-Free Get 1KG PLA Filament
Ship From

Please select product attributes before purchasing~~
Model-1
Ender-5 Pro

Ender 5 Pro +2KG PLA Black White

Ender 5 Pro+ BL Touch
This item can't be shipped to this Country/Region
It is expected to arrive within3 daysand will cost£10to ship
0.00
0.00
Fast & Free Shipping-Free Get 1KG PLA Filament
Creality Ender-5 Pro 3D printer:
Cubic-constructure 3D printer kit, dual Y-axis designed, silent motherboard included to avoid noise occurs, together with a removable platform, these features help unlock the uninterrupted printing of 100% filament feed in-ou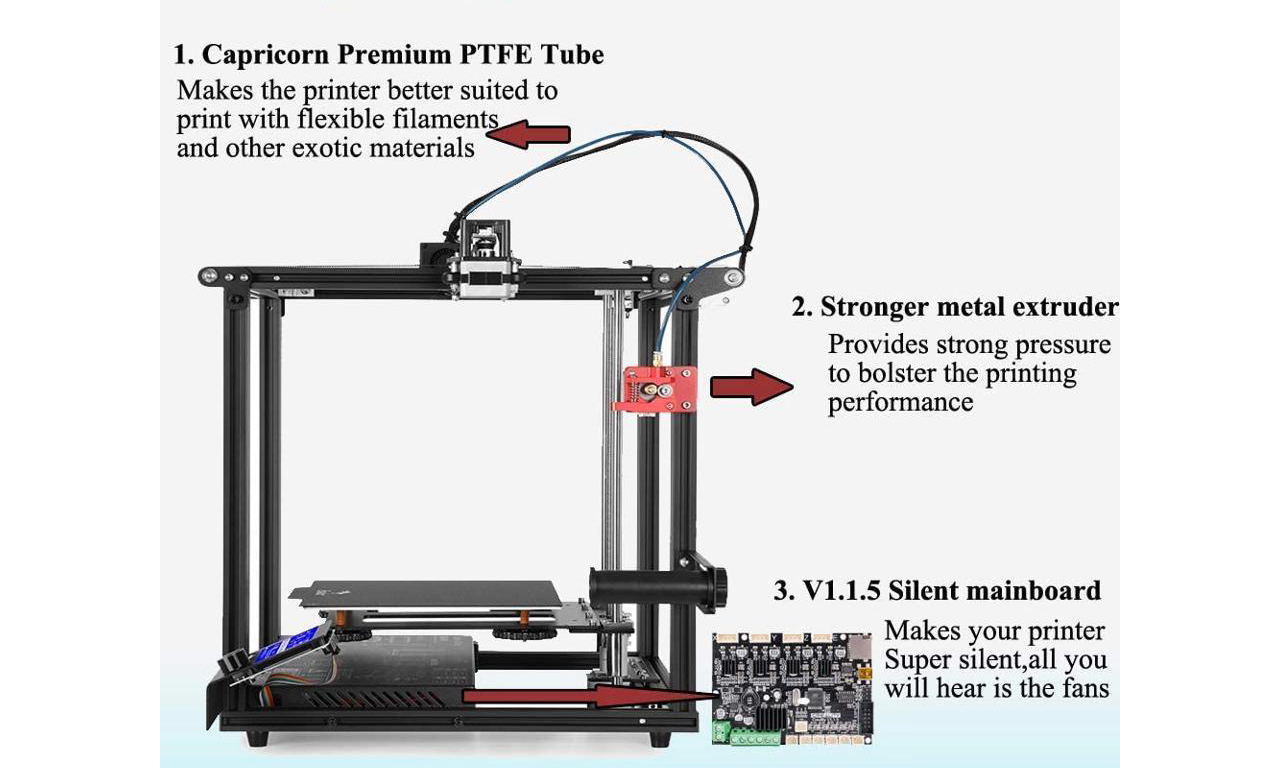 220X220X300 Printing Size
220X220X300 Printing Size,implement more printing requirements, creat multiple models.
Removable Building Surface
Ender 5 Pro comes with removable building surface, which makes the models to be removed more easily.
New and Improved Filament Tubing
Capricorn Premium XS Bowden Tubing; Imported Capricorn blue PTFE tube with high temperature resistant makes feeding smoother and ensure great printing texture.
Y axis with dual shaft
Y axis with dual shaft, which makes the output more stable, effectively solve the problem of shock imbalance caused by printing for a long time.
Ender 5 Pro Assembled, set up, and first print!
Video 1: How to assemble and set up
Video 2: Ender 5 Pro BL-touch Installation Tutorial