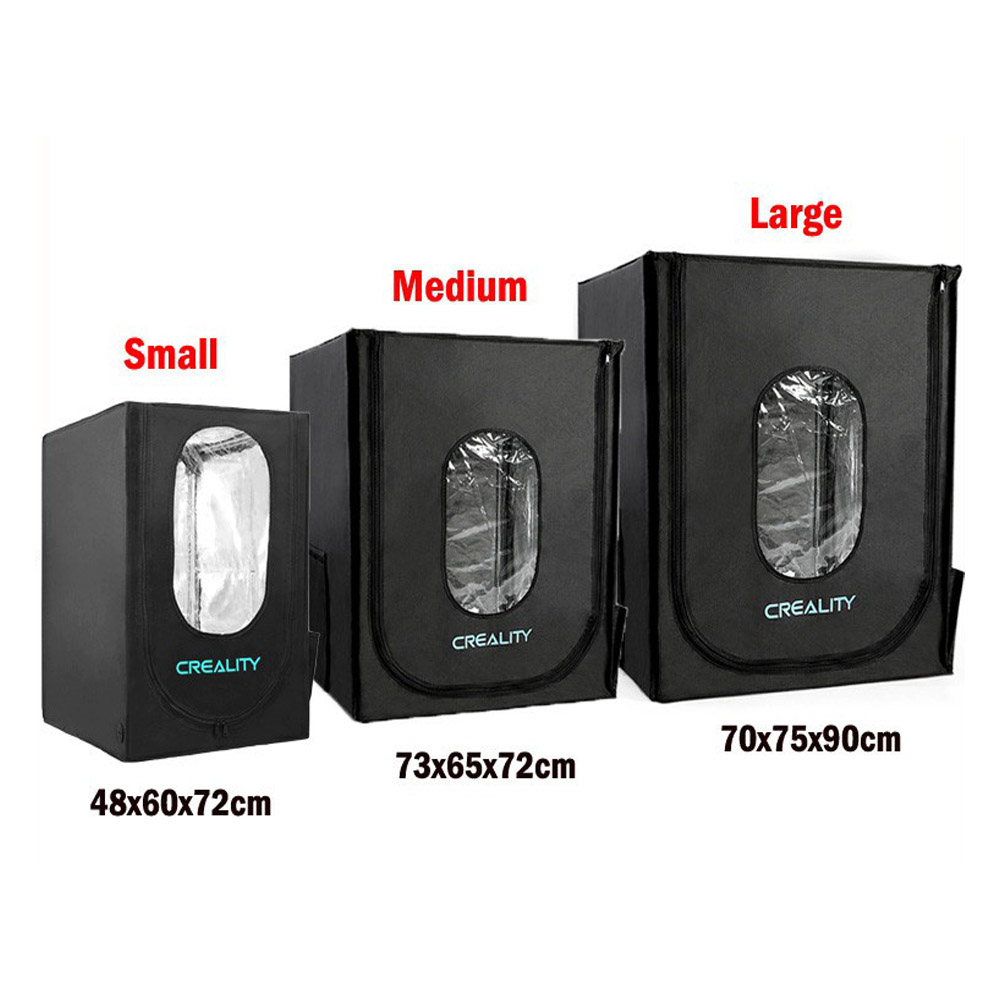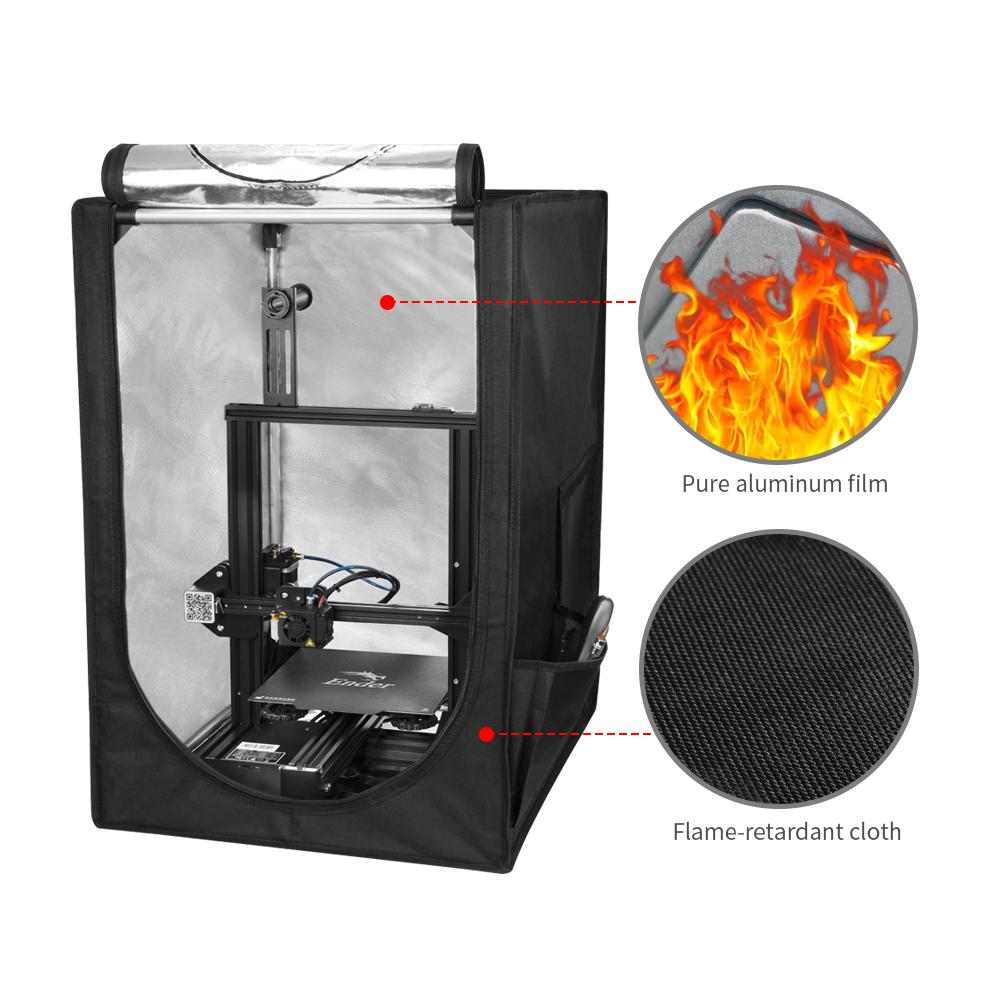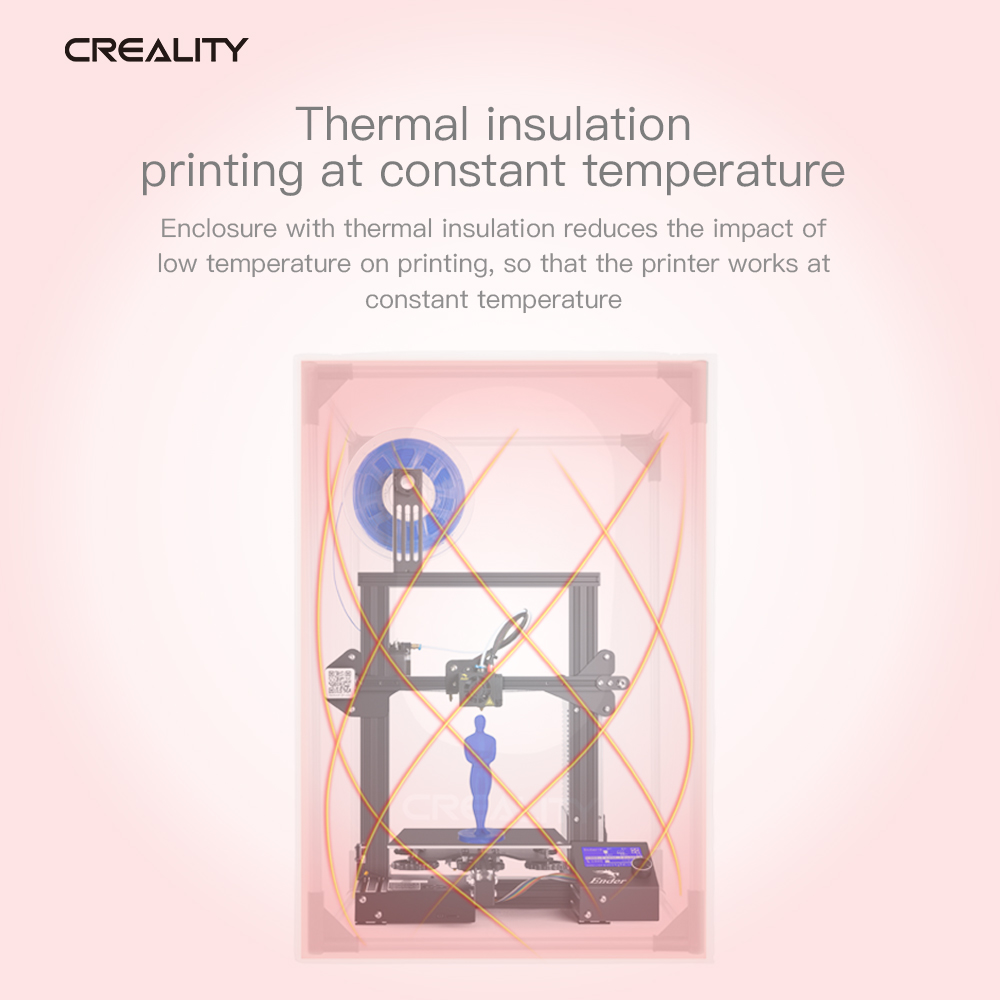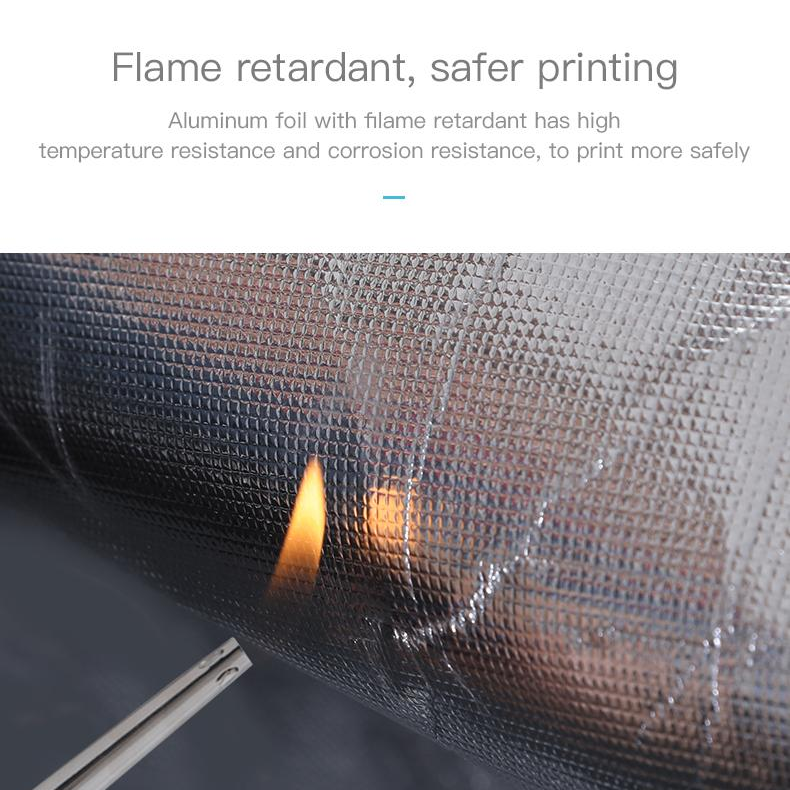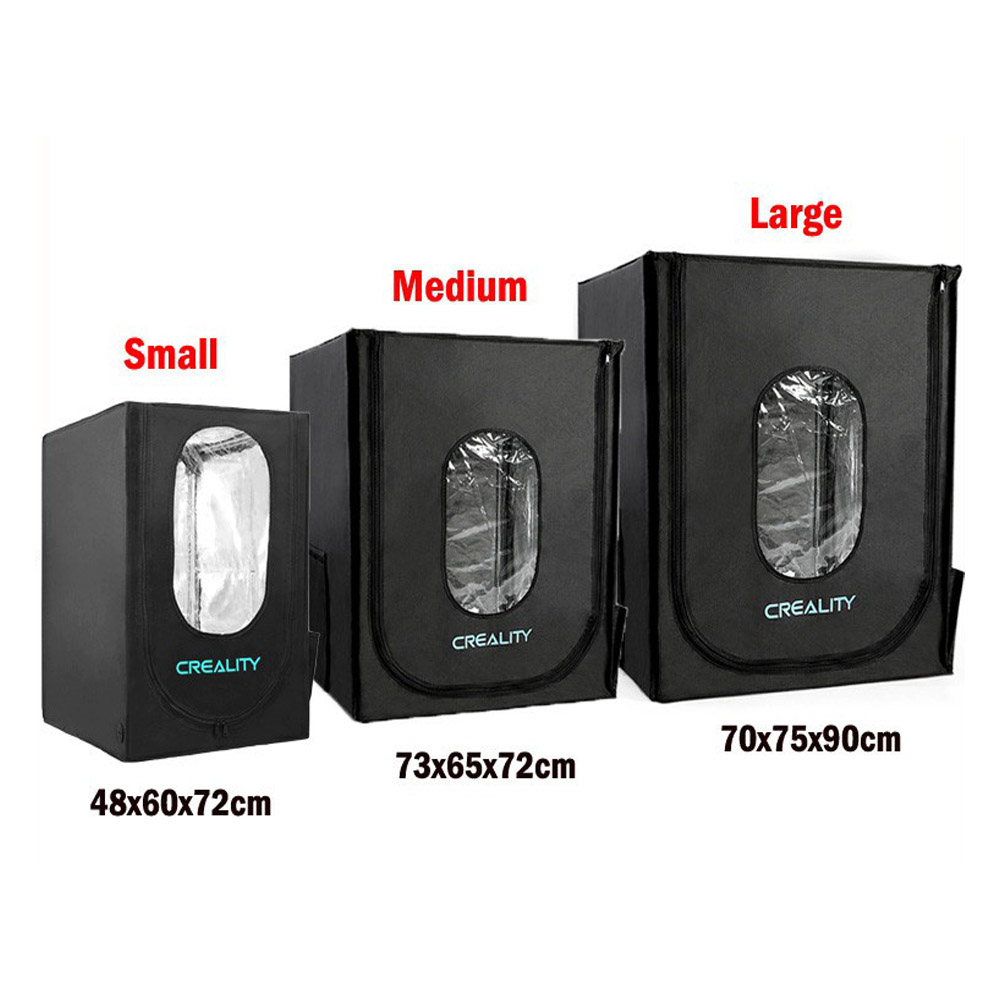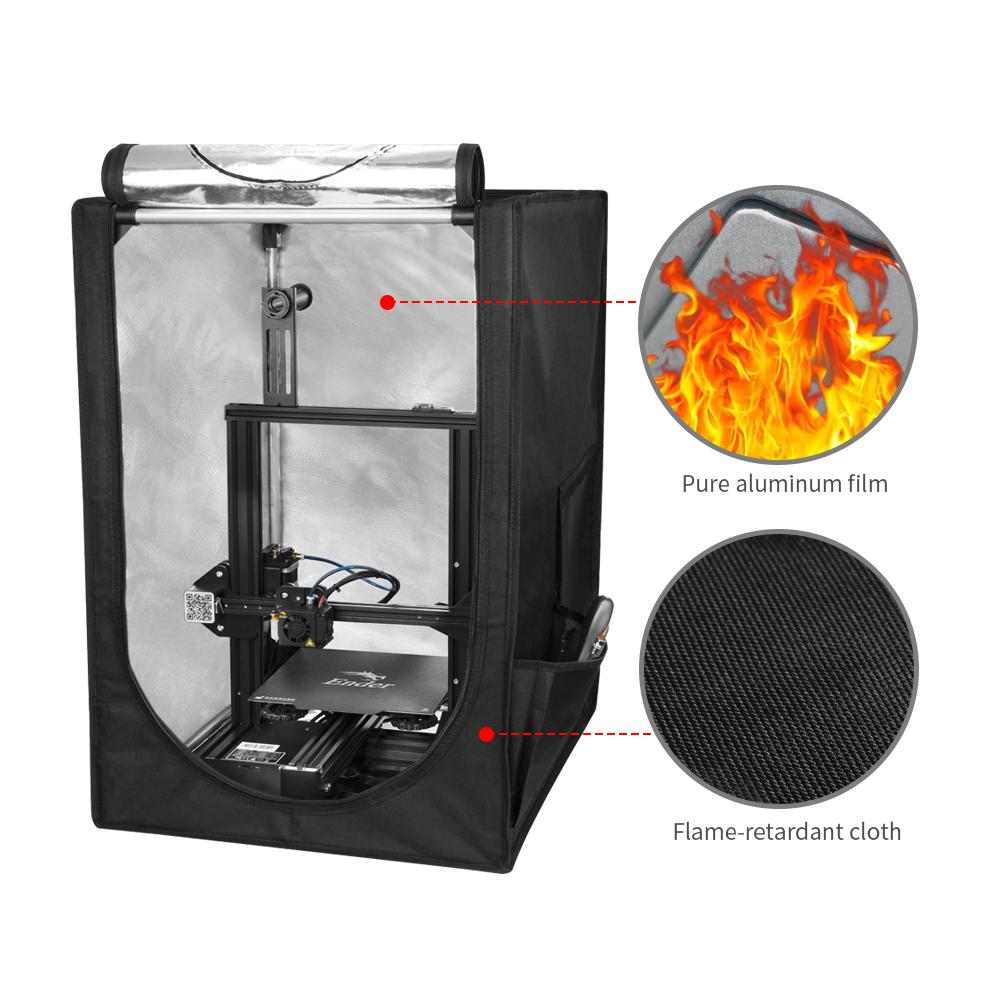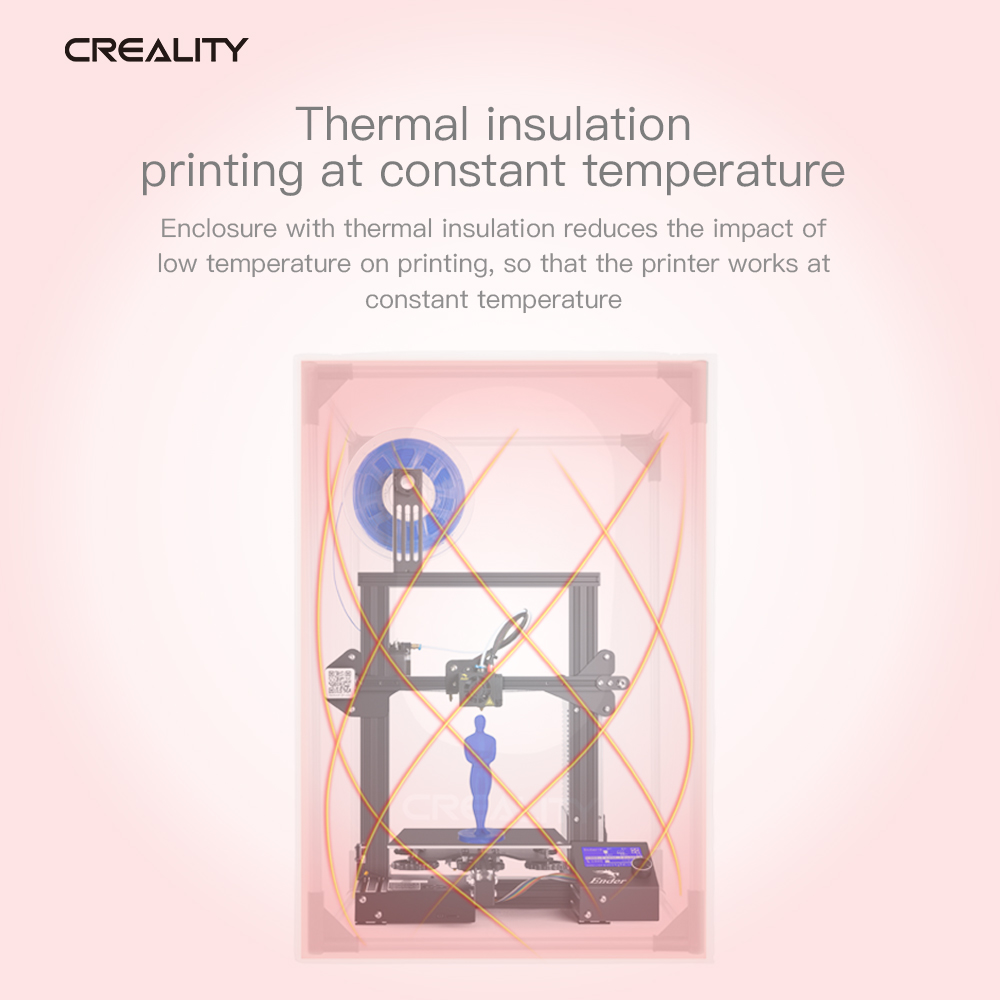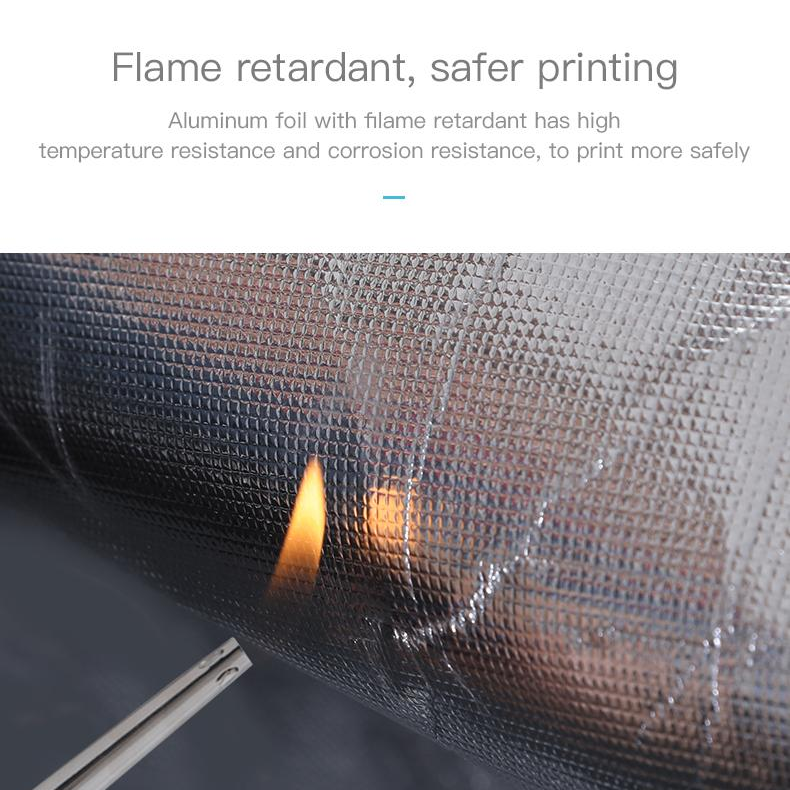 3D Printer Enclosure: Small/Medium/Large Size For Ender/CR Series
Ship From

Please select product attributes before purchasing~~
Size
Small Size

Medium Size

Large Size
This item can't be shipped to this Country/Region
It is expected to arrive within3 daysand will cost£10to ship
Worried that print quality coming from the open-framed Ender 3(Pro) or Ender 3 V2 and Ender 5 will be negatively affected by the external environment?
Size(Expanded overall dimensions):
Small - 48x60x72cm for Ender 3, Ender-3Pro, Ender-3V2, CP-01, TwoTrees Bluer, BIQU B1
Medium - 73x65x72cm for Ender 3 Series/ Ender-3 S1/CR-6 SE/ CR-10 Series/ Ender 5/ Ender 5S/ Ender 5 Pro/ CP-01/ CR5/ Ender 6 etc. For CR10S Pro type 3D Printer, it is recommended to use tabletop spool holder. More compact enclosure provides more effective heat preservation.
Large - 70x75x90cm for CR-10S Series and ENDER 5 Plus Series 3D Printer (Not applicable for CR-10 MAX, CR-10 S4, CR-10 S5), TwoTrees Bluer Plus, TwoTrees Sapphire Plus, Artillery Sidewinder X1,
3D Printer Enclosure Advantage:
- Quick and easy installation: Folding storage, easy to carry, multi-faceted observation, reserved tool pockets. Economical 3D printing room!
- Constant Temperature: Keep a constant temperature printing environment, reduce the impact of printed products when low-- temperature weather, improve printing stability.
- Dustproof and good noise reduction: The interior uses Pure aluminum film and flame retardant appearance material. Technically, if in a fire, it will melt and not fire itself of the enclosure, and will not spread.
- Stable Structure: Equipped with a selection of Iron pipes, stable structure, and abundant space.