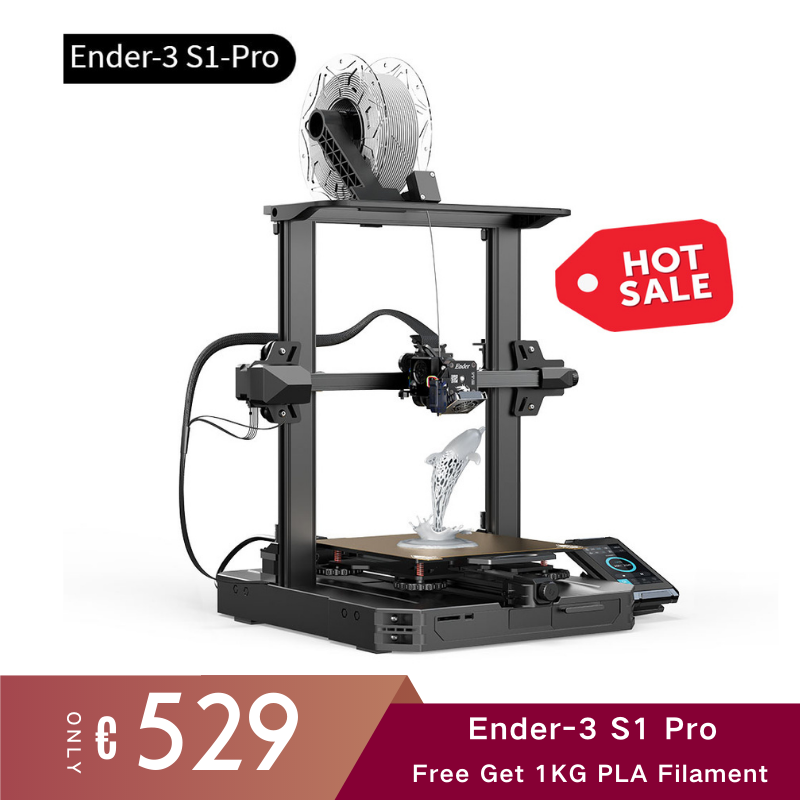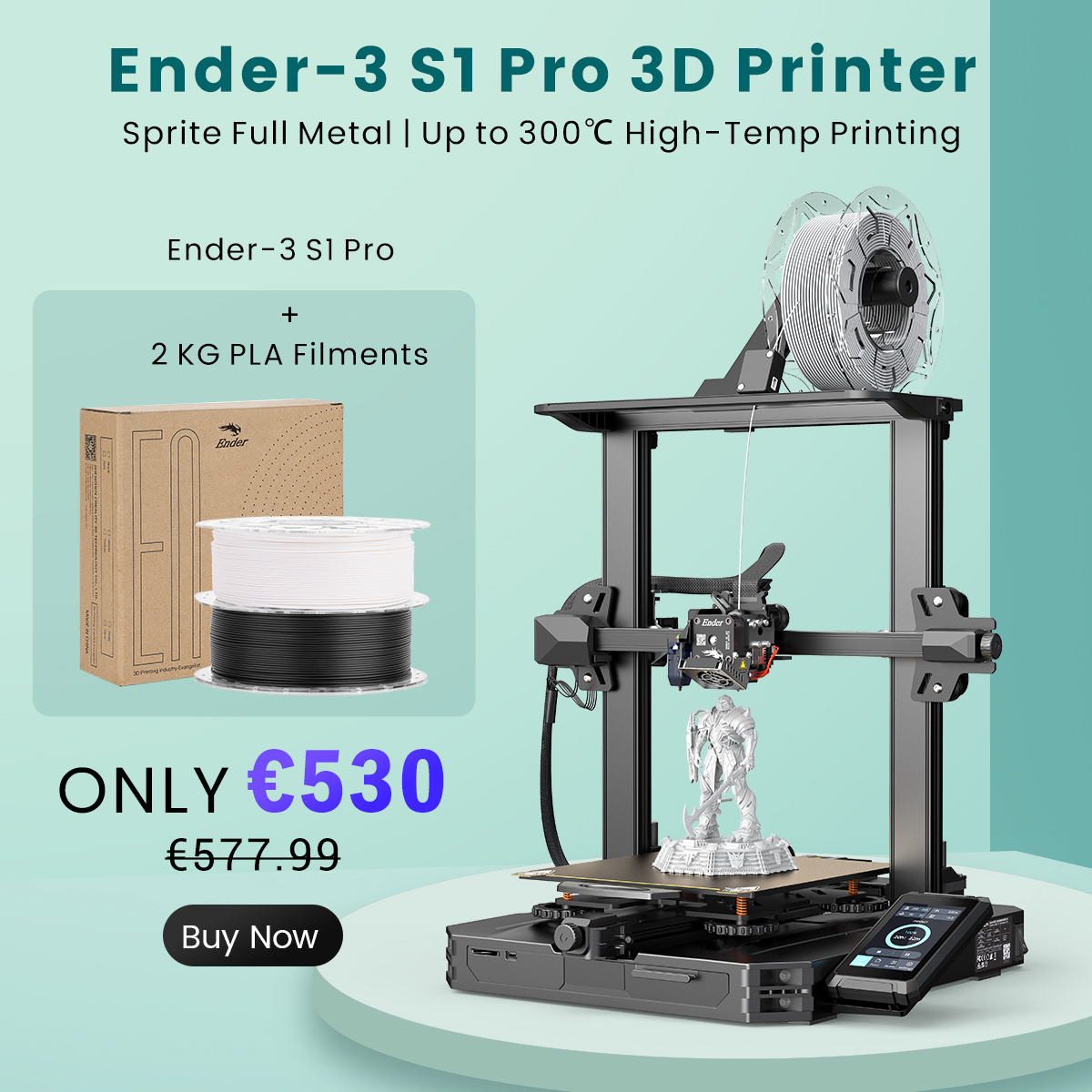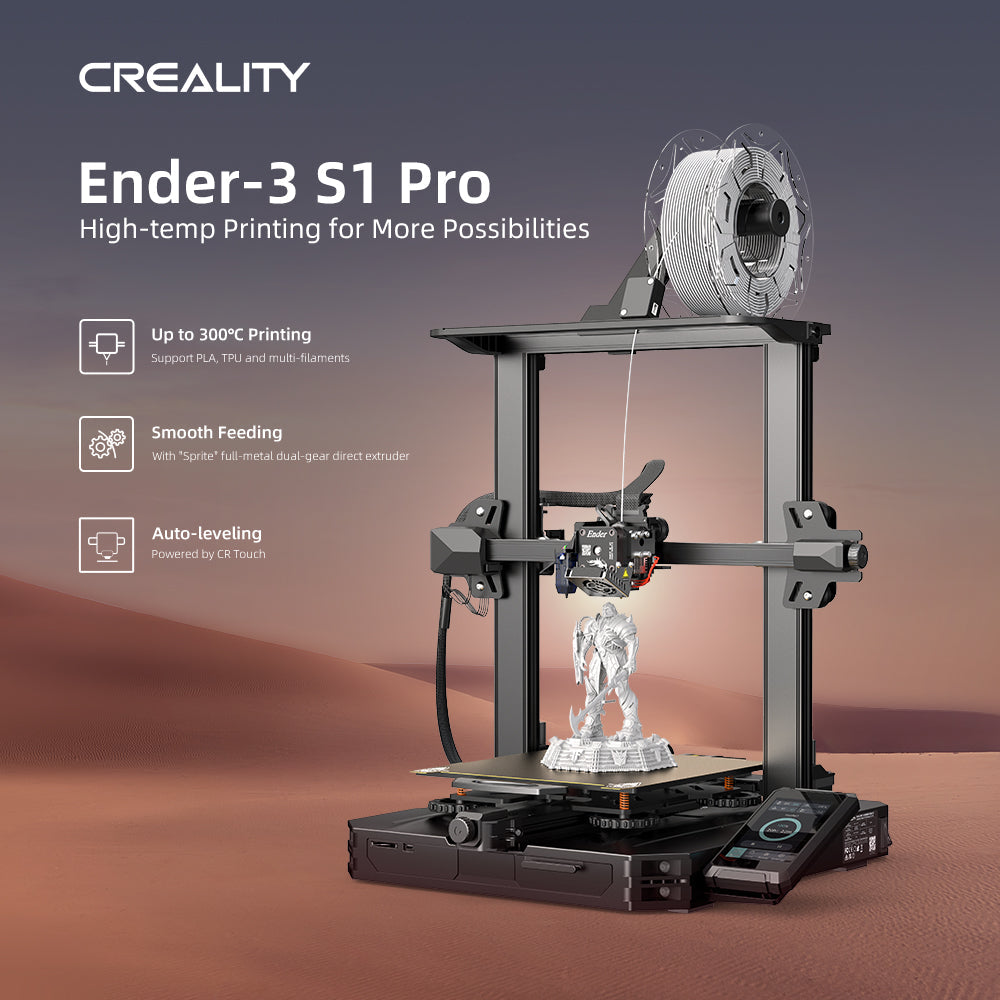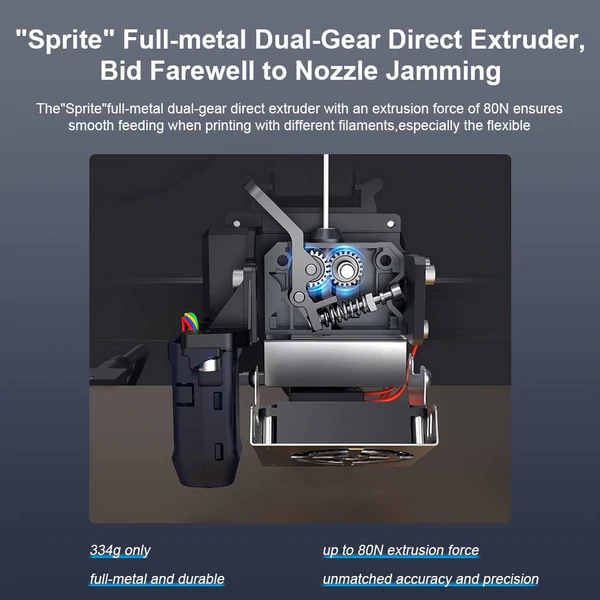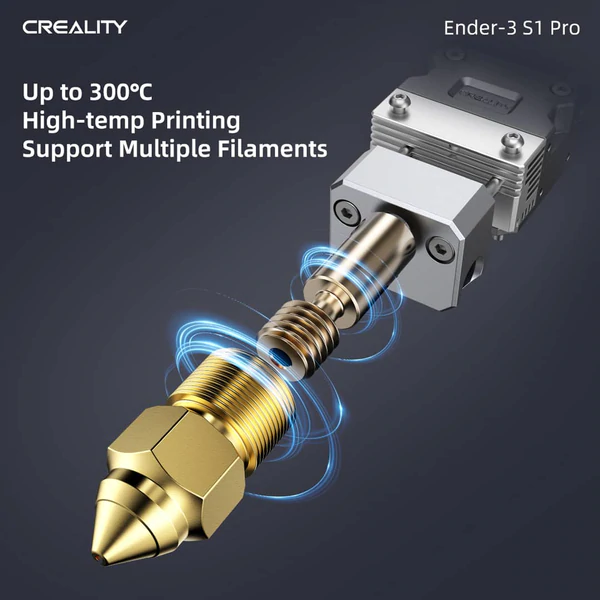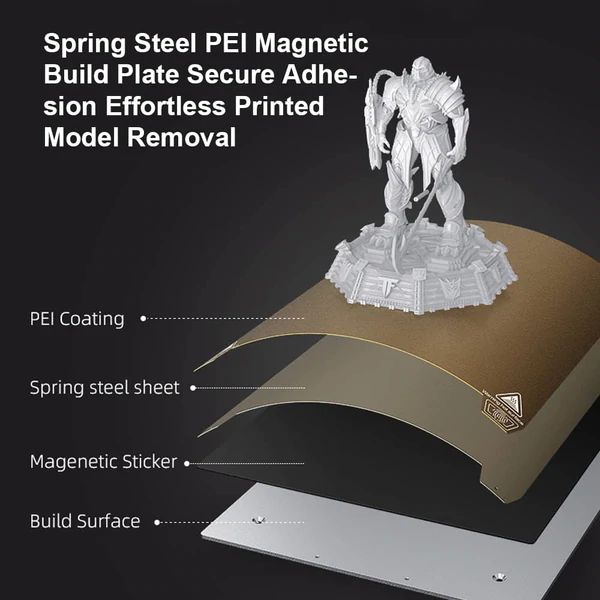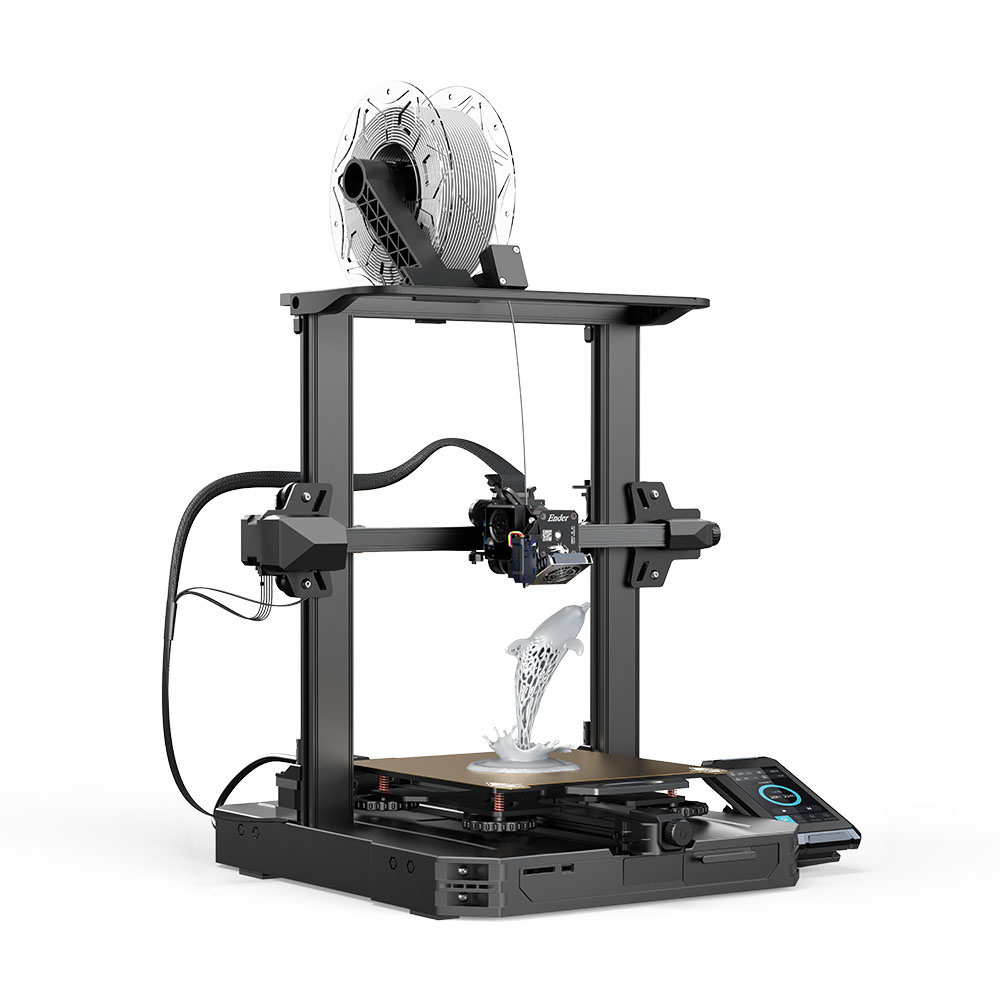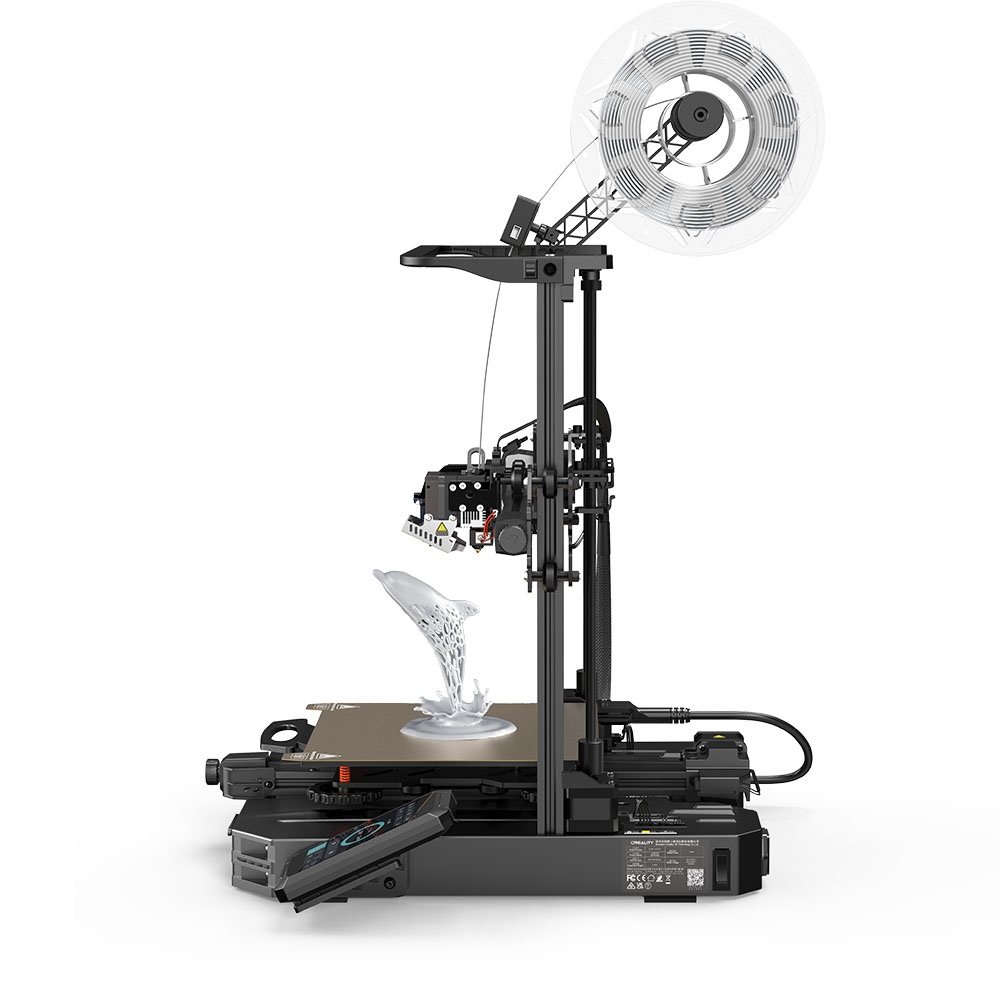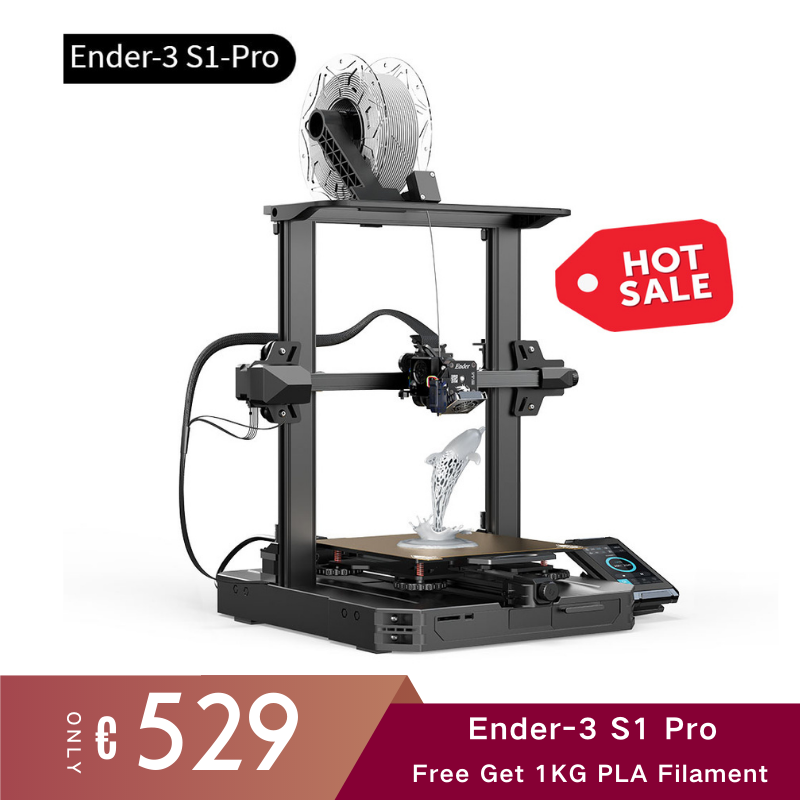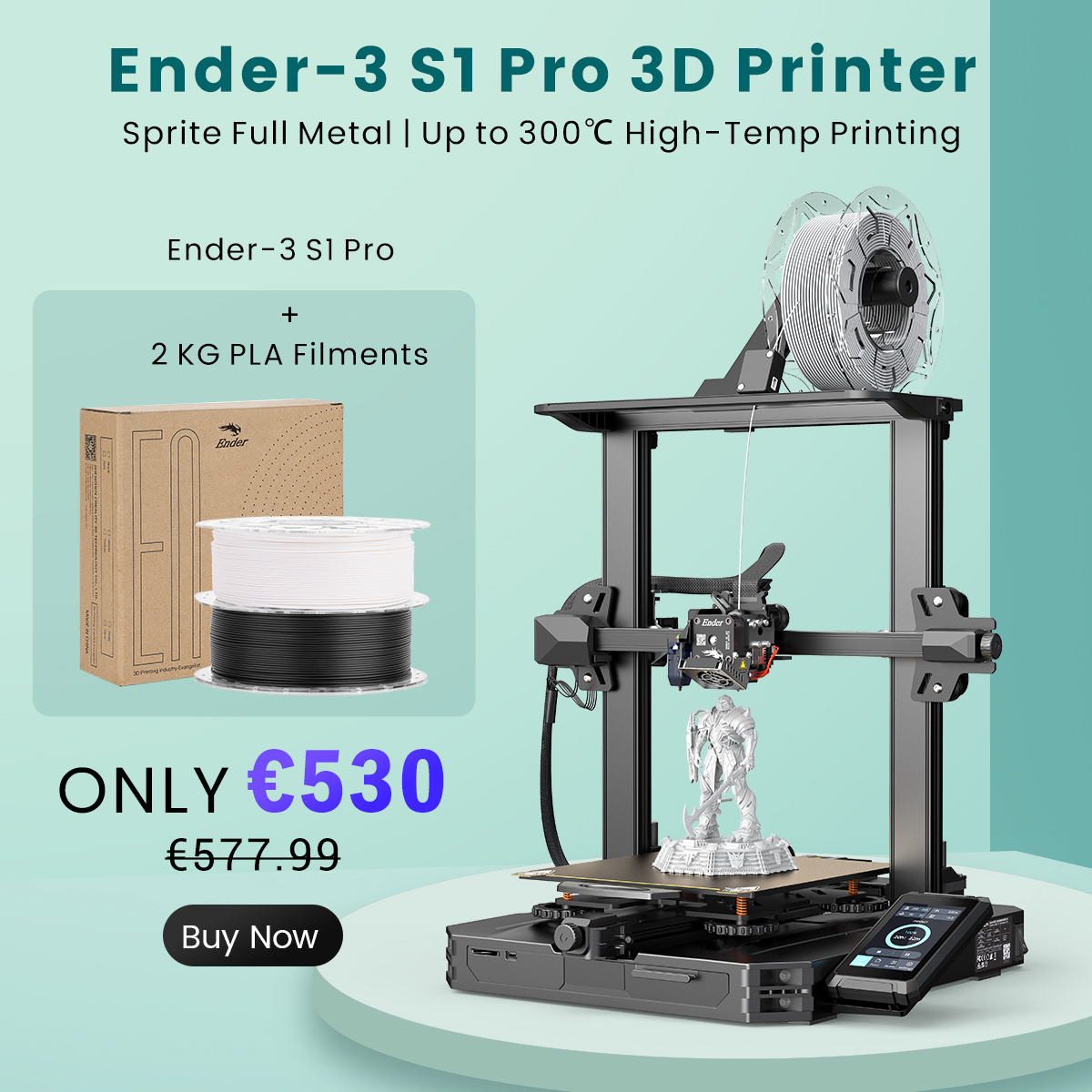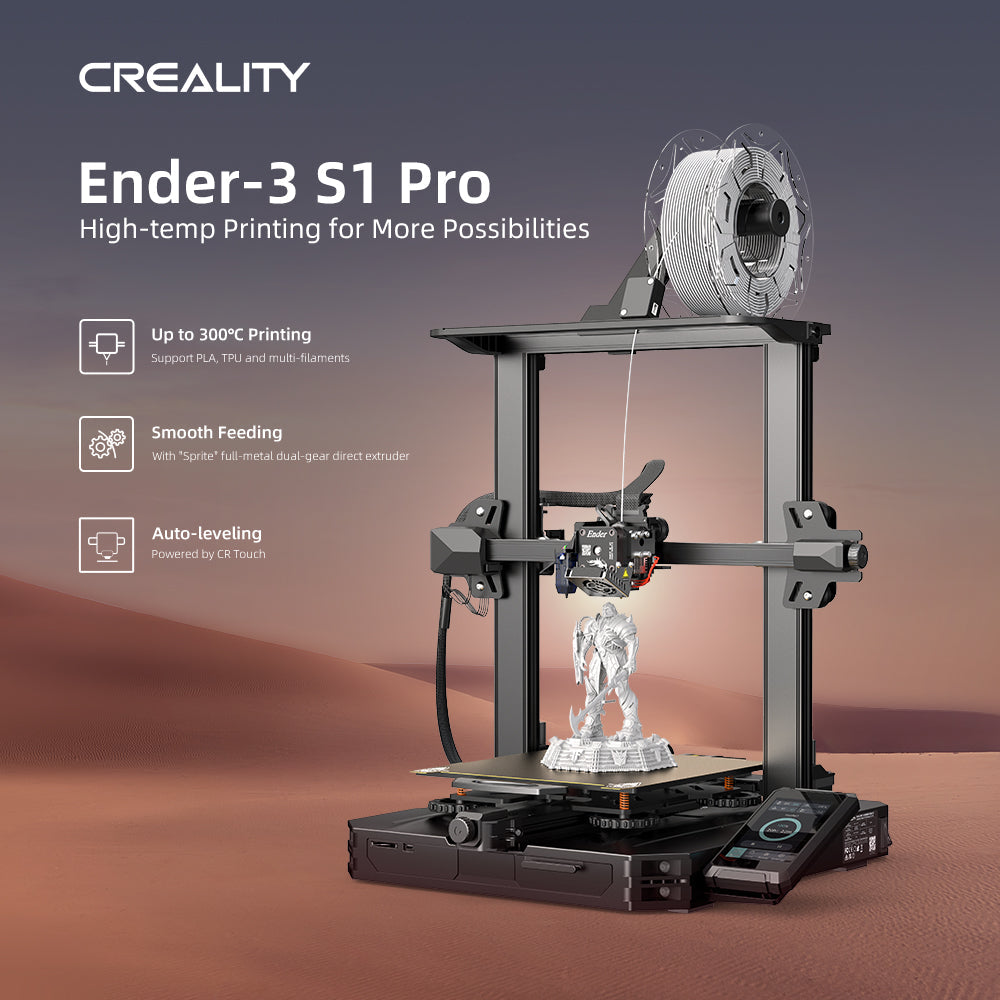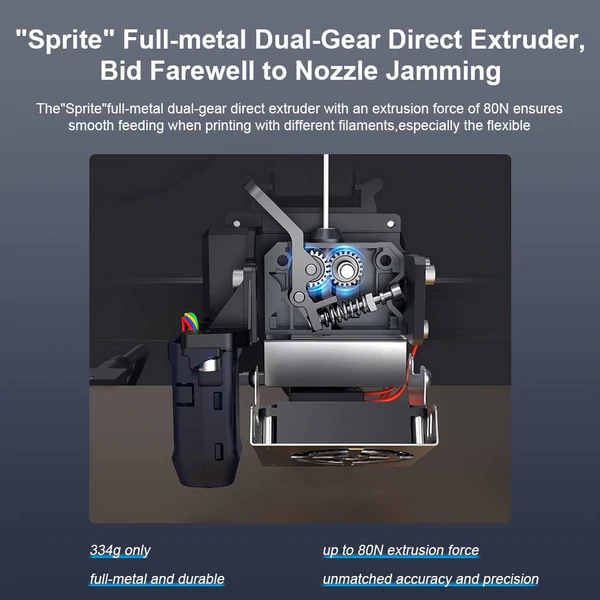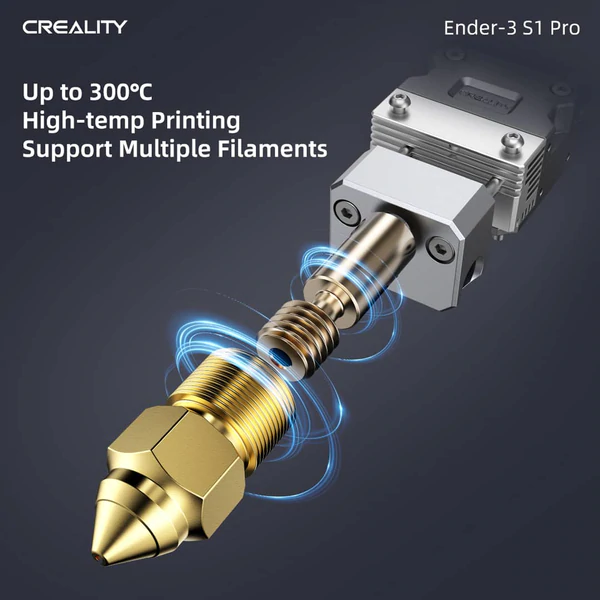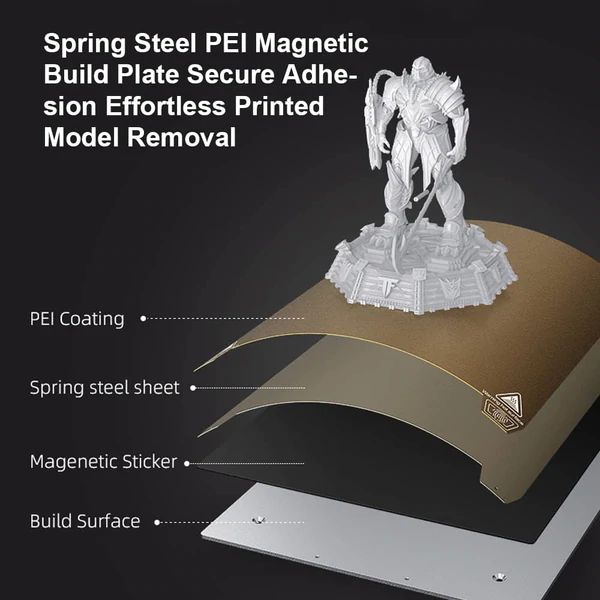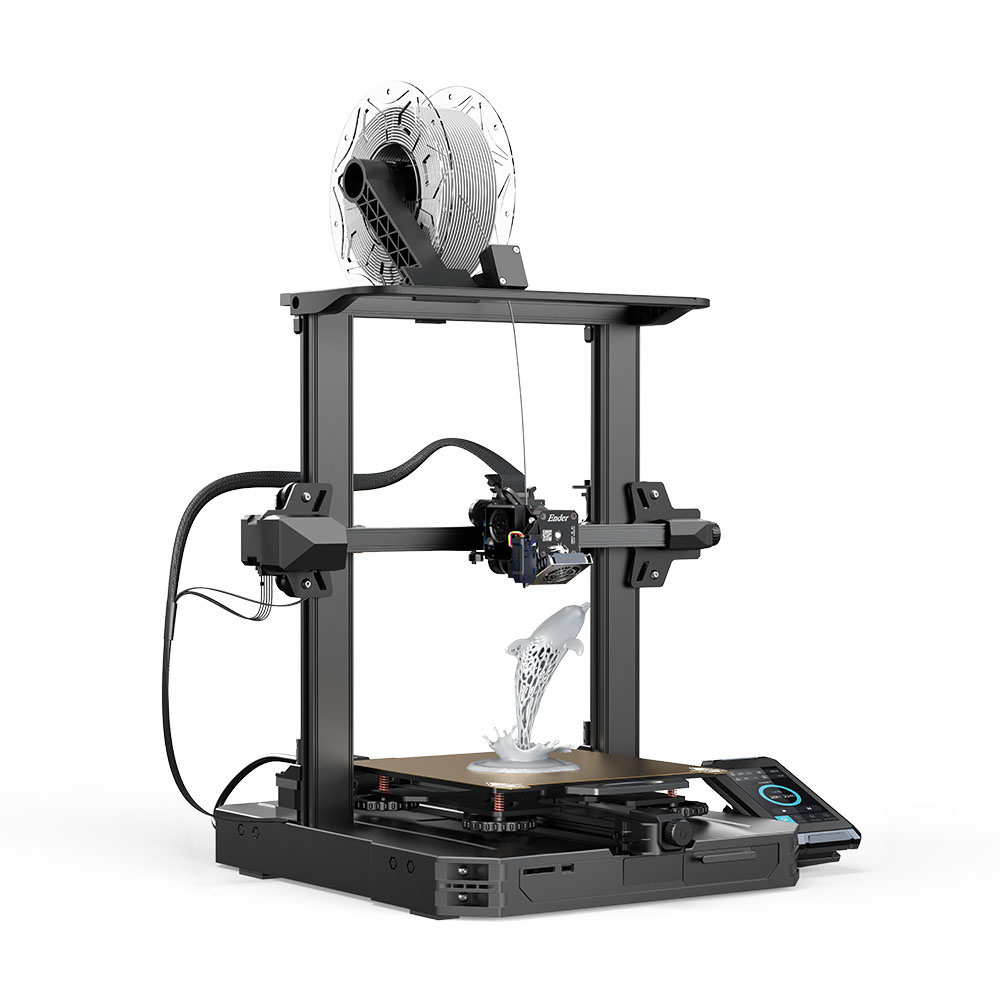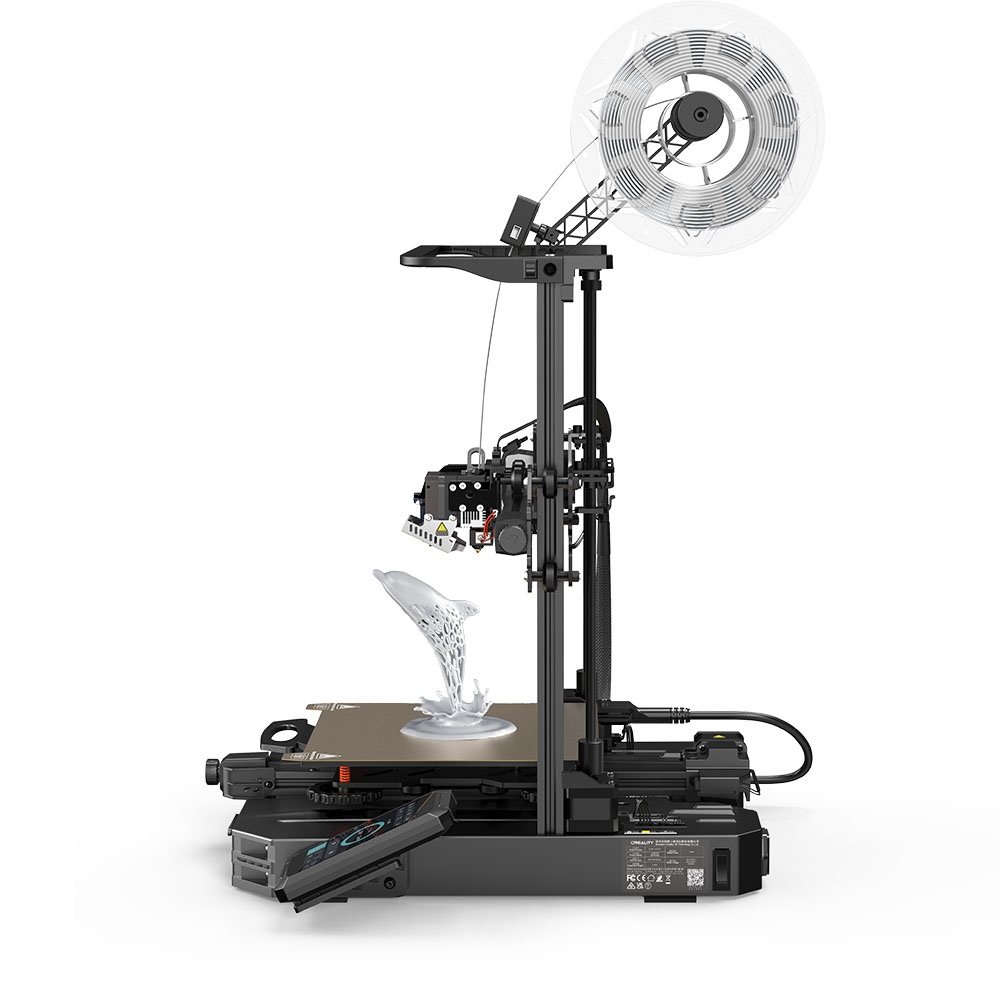 Creality Ender-3 S1 Pro 3D Printer | Sprite Full Metal | 300°C High-Temp
Ender-3 series upgraded version-2022 New | Bundle purchase with PLA Filament - Save More 20€-28€!
€
529.00
EUR
€
559.00
EUR
2022 NEW
Ship From

Please select product attributes before purchasing~~
Model-1
Ender-3S1 Pro

Ender-3 S1 Pro+2KG PLA
This item can't be shipped to this Country/Region
It is expected to arrive within3 daysand will cost£10to ship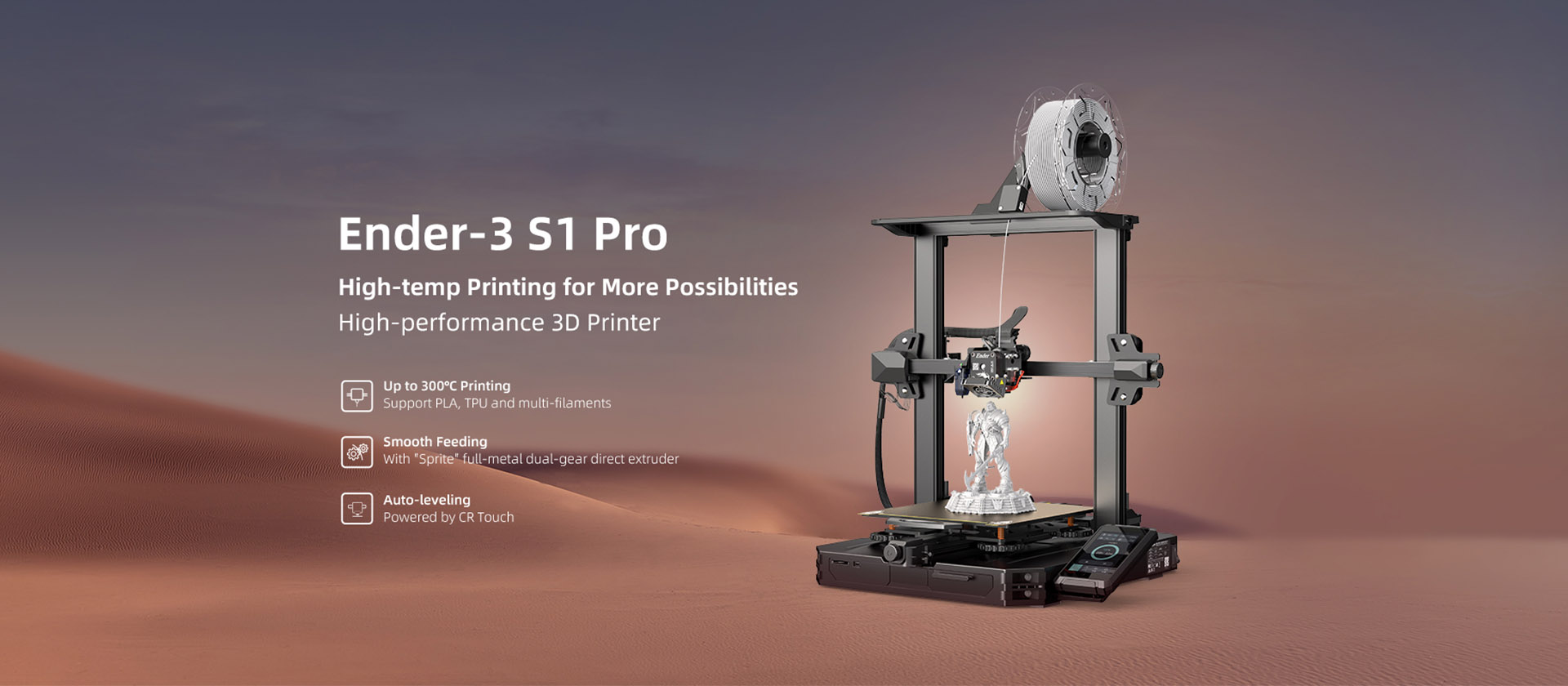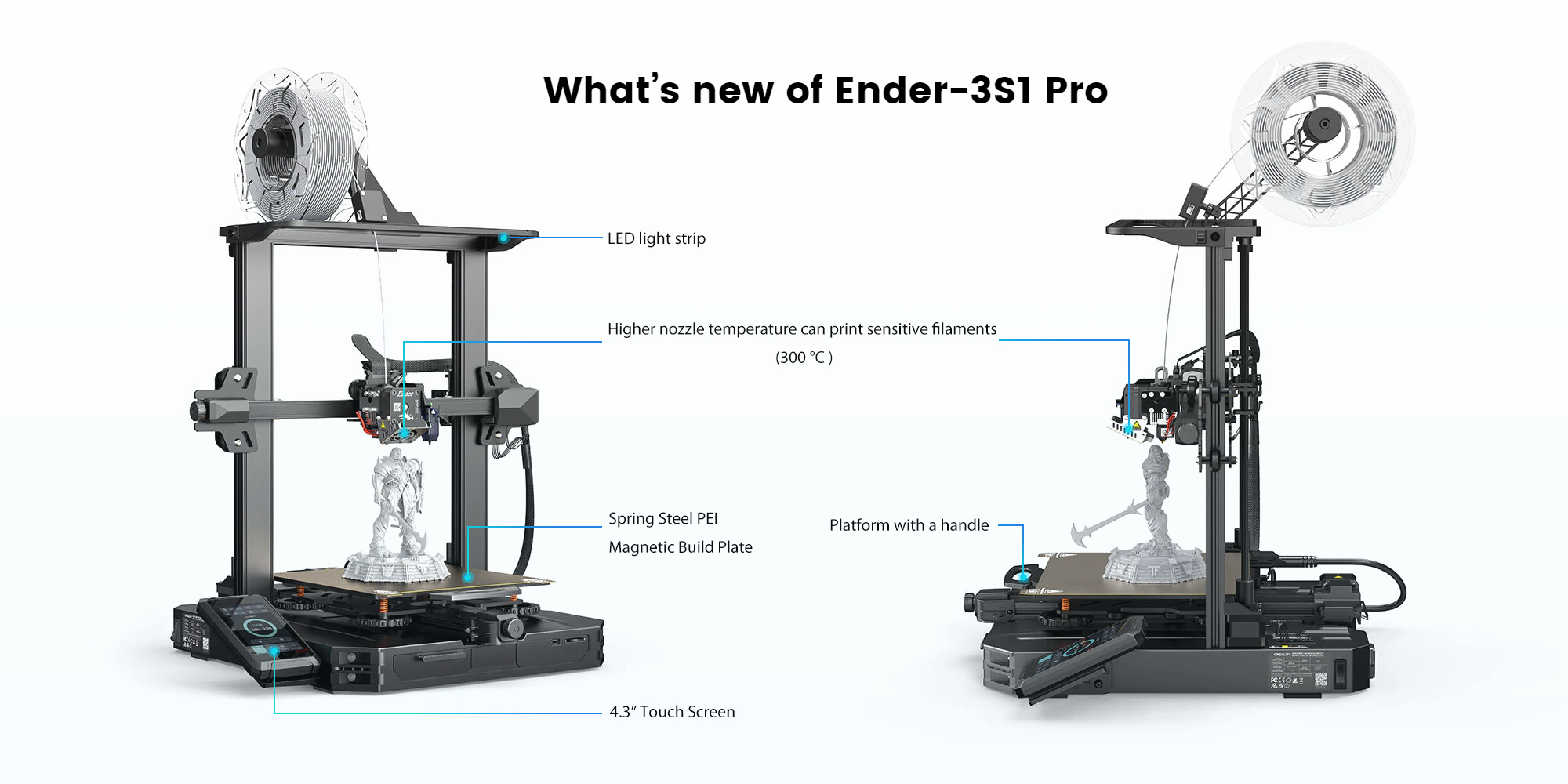 The Ender 3 S1 Pro is a new and improved version of the very successful Ender 3. Equipped with a newly developed direct dual-gear extruder, automatic bed leveling, 32-bit silent mainboard, among other things, the S1-Pro is a very affordable printer with everything you could wish for at this price point.
Sprite Full-Metal Direct Drive Extruder with dual gear
Ender 3 s1 and Ender 3 S1 Pro use direct-drive extruders. The distance is shorter in a direct drive and the retraction too. Ender-3 S1 Pro upgrade to full-metal dual-gear direct extruder with an extrusion force of 80N ensures smooth feeding when printing with different filaments. especially the flexible TPU.
Up to 300℃ high-temp printing support multiple filaments.
It's compatible with multiple filaments, such as PLA, ABS, PVA, Wood, TPU, PETG, and PA, providing more possibilities for creation.
Spring Steel PEI Magnetic Build Plate
It can handle high temperatures a lot better than the one used in Ender 3 S1. You can easily remove it if you want since it gets attached to magnetics well. It is compatible with ASA, TPU, PLA, Wood, PETG, PAHT, SILK as well as other types of filaments. It removes all the small issues you have while printing. It truly takes no effort to take out the print -when printing is over, you simply bend the base and the model detaches itself from it.
| | | |
| --- | --- | --- |
| | Ender 3 S1 | Ender 3 S1 Pro |
| Build volume | 220x220x270mm | 220x220x270mm |
| Printer size | 487x453x622mm | 490x455x625mm |
| Extruder | Sprite Direct Drive Dual Gear | Sprite Direct Drive Dual Gear |
| Max. nozzle temperature | 260ºC | 300ºC |
| Max. heatbed temperature | 100ºC | 110ºC |
| Weight | 9.1kg | 8.6kg |
| Interfaces | USB-C / SD | USB-C / SD |
| Filament sensor | Yes | Yes |
| Dual Z-axis | Yes | Yes |
| Automatic levelling | Yes | Yes |
| Motherboard | Silent motherboard, 32-bit | Silent motherboard, 32-bit |
| Screen | 4.3 inch screen with button | 4.3 inch touch screen |
| UI language | Chinese, English | Chinese, English, German, Spanish, French, Italian, Portuguese, Russian, Turkish |